SoundCloud
By MacRumors Staff
SoundCloud Articles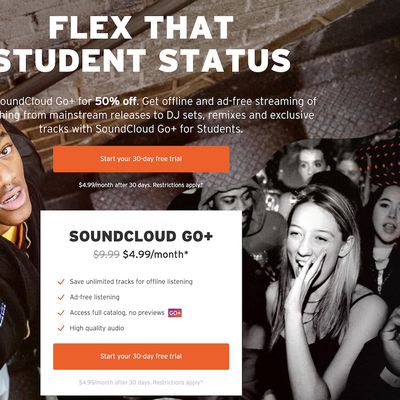 SoundCloud today announced the launch of discounted student memberships, offering students the chance to subscribe to SoundCloud Go+ for $4.99/month instead of the traditional price of $9.99/month. SoundCloud Go+ for Students is available to all students enrolled at a Title IV degree-granting college or university, and they'll be eligible for up to four consecutive years. Students will gain...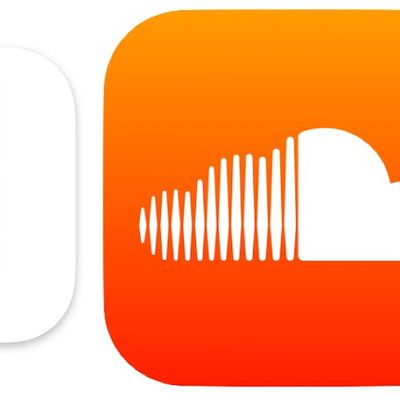 SoundCloud today announced a new feature that allows creators to distribute their music directly to major streaming music services like Apple Music, Spotify, and Amazon Music (via Billboard). The tool will be included in SoundCloud Pro and Pro Unlimited subscription tiers for artists, and each artist will get 100 percent of earnings back from each streaming platform, meaning SoundCloud won't take ...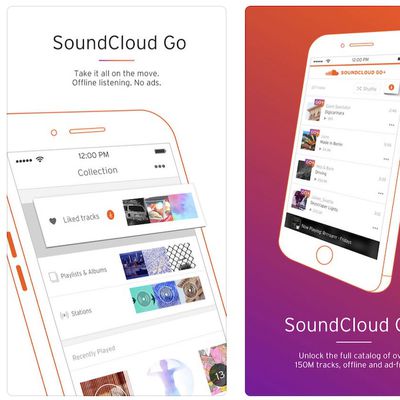 SoundCloud today announced that users on the SoundCloud Go+ subscription plan will now gain access to lossless audio streaming at no additional cost. SoundCloud Go is the company's enhanced streaming service, with three tiers that start at free with 120 million tracks to stream; $4.99/month with 120 million tracks, offline saving, and ad-free streaming; and SoundCloud Go+ with everything in ...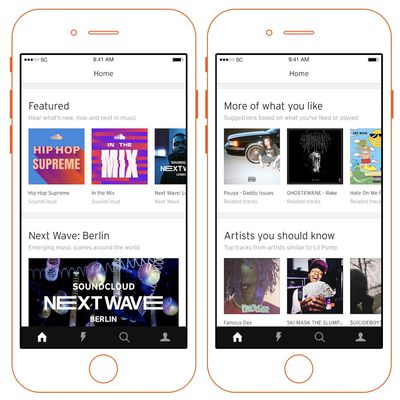 SoundCloud is today launching a brand new home experience within its iOS app that the company said will make it easier to discover new content from the service's community of creators. The new home tab offers curated recommendations, personalized playlists, and "exclusive culture-focused audio content." All of these recommendations will come direct from SoundCloud's creators, and users will...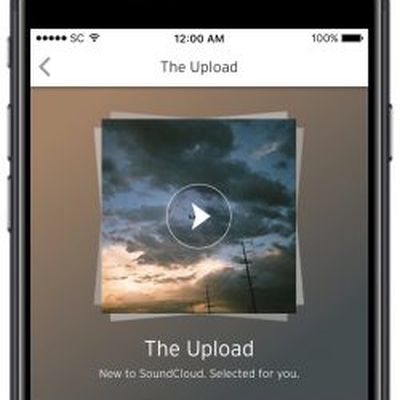 SoundCloud today launched a new feature called "The Upload," which will act similarly to Apple Music's My New Music Mix and Spotify's Discover Weekly playlists by curating a list of new songs specifically personalized to each user's listening habits. The company said that The Upload will make it much easier to filter through SoundCloud's ever-expanding library of music, which sees new tracks...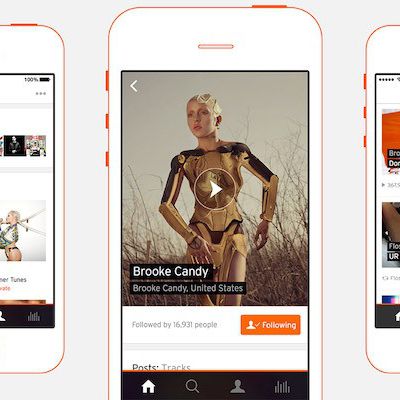 SoundCloud has added support for Google Chromecast in the latest update to its iOS app, almost two years after support for the feature arrived on the Android version. After updating the SoundCloud app, users of the music streaming service will also be able to cast songs from SoundCloud Go+, the company's paid subscription plan, to their TV and speakers. Now users with a SoundCloud Go+...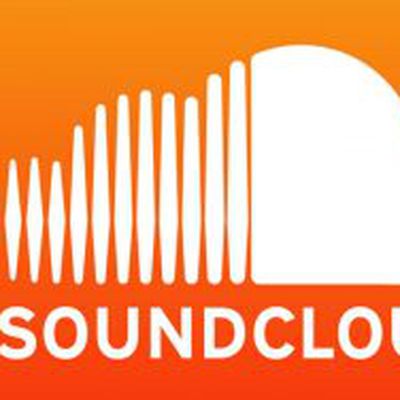 SoundCloud has introduced a new lower priced subscription plan to entice users to sign up to its music streaming service, less than a year after its paid membership scheme was launched (via The Verge). The new SoundCloud Go budget tier costs $4.99 per month, half the price of the previous low cost subscription option that rolled out last March. Membership gives users access to over 120 million ...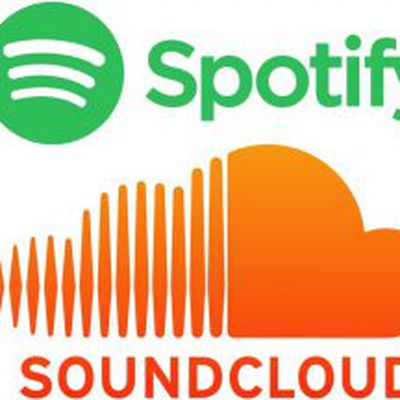 Streaming music service and Apple Music rival Spotify is in "advanced talks" to acquire audio distribution platform SoundCloud, reports Financial Times. Little information is available on the terms of the potential deal at this time. SoundCloud, which allows users to upload, promote, and share audio recordings ranging from music to podcasts, has upwards of 175 million total listeners a month,...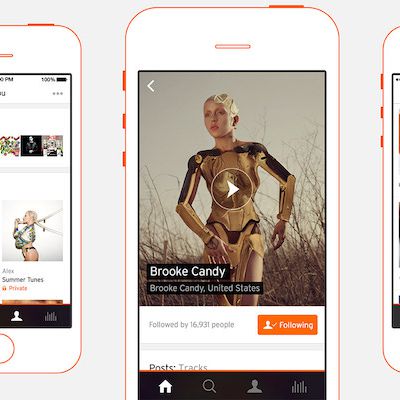 In a recent update to its iOS app, popular streaming music platform Soundcloud added a subscription model into the service that will provide users with a few premium monthly upgrades on top of the discoverability and personalization previously offered. As discovered by The Verge, the service is called "Soundcloud Go" and will run users $12.99 on a monthly basis if purchased through the App...