Schlage
By MacRumors Staff
Schlage Reviews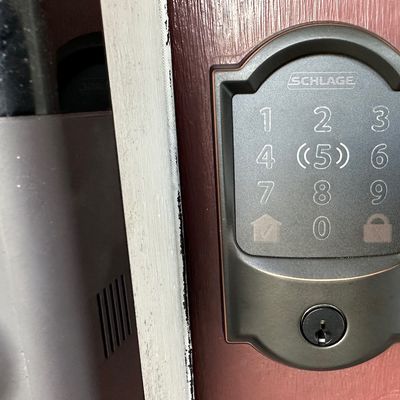 Back at CES 2022, Schlage introduced the Encode Plus deadbolt, the first smart lock in North America to support Apple's home key feature that lets you unlock your door via NFC just by using an iPhone or Apple Watch. The Encode Plus has been in very short supply since its launch, but I finally got a hold of one and have spent the past few months testing it out. I have some previous experience ...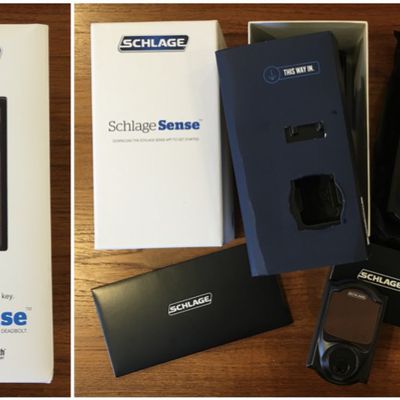 Following my review of the Yale Assure Lock SL deadbolt with HomeKit support last month, a number of readers highlighted the Schlage Sense as another satisfactory HomeKit option worth considering. As it turns out, I've been using the Schlage Sense on my front door for quite some time, so it's worth taking a look at how Schlage's offering has held up over time. The Schlage Sense deadbolt was o...
Schlage Articles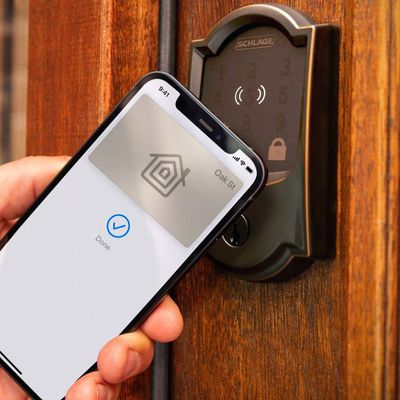 Schlage today released its Encode Plus smart lock with support for Apple's home keys feature in the Wallet app on the iPhone and Apple Watch. The smart lock is available in a variety of finishes at The Home Depot, Lowe's, and Build.com for $300 in the United States. Apple's home keys feature lets you add a key card to the Wallet app, eliminating the need to use a physical key. Upon doing so, ...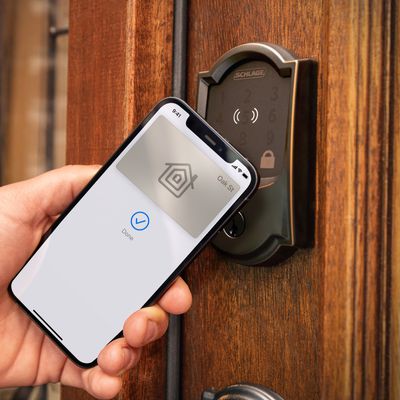 One of the Wallet features introduced in iOS 15 was support for home keys, which will let users add digital keys for compatible HomeKit door locks to the Wallet app on their iPhone and Apple Watch. With the system, users can take advantage of NFC connectivity to quickly unlock their home by simply bringing their device close to the lock. Schlage today is introducing the Schlage Encode Plus...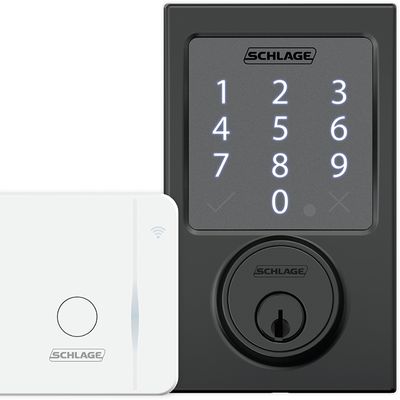 Schlage today released a new Wi-Fi adapter that enables iOS and Android users to control the Schlage Sense Smart Deadbolt away from home. Schlage Sense is a Bluetooth-enabled smart deadbolt compatible with HomeKit, allowing homeowners to control it using Siri voice commands or the Home app on iOS 10 or later. The lock has a touchpad and comes in various finishes. The adapter plugs into a...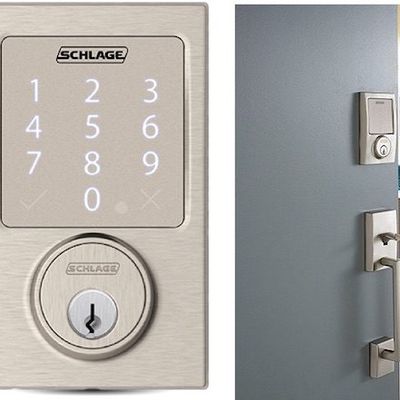 Lock maker Schlage recently updated its iOS app to introduce compatibility between the company's Schlage Sense Smart Deadbolt and Apple's new Home app in iOS 10. Once users update the Schlage Sense app in the iOS App Store, the smart deadbolt can be added into Home, and subsequently controlled via Control Center and voice commands through Siri. The update also brings push notifications...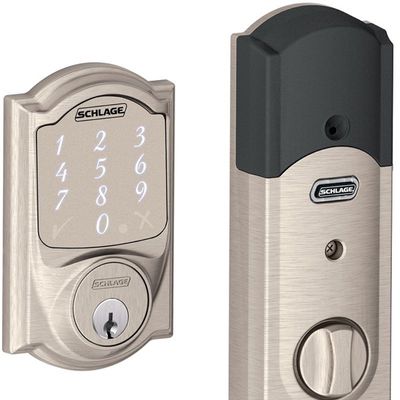 Schlage today announced that its HomeKit-compatible Schlage Sense Smart Deadbolt will be available for purchase beginning in November, with pre-orders that are kicking off today. Priced at $229, the Schlage Sense was previewed earlier this year at CES and is the first door lock that works with Apple's HomeKit home automation service. With HomeKit integration, the Schlage Sense will allow...