Phishing
By MacRumors Staff
Phishing Articles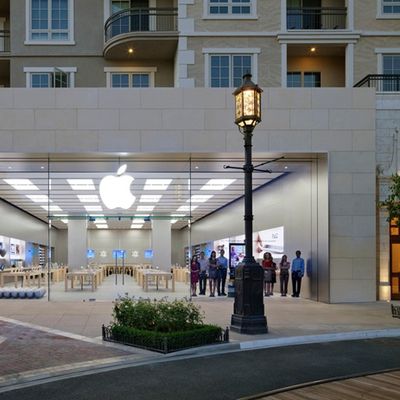 Apple is warning customers who receive unsolicited phone calls claiming to be from the Apple Store at The Americana at Brand shopping complex in Glendale, California, as fraudsters appear to be posing as representatives of the store as part of a phishing scheme aimed at stealing customer information. The following automated message plays when calling Apple The Americana:Apple is aware that...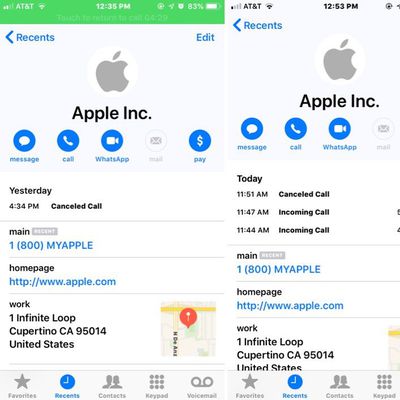 Phishing scams attempting to get info out of Apple users are nothing new, but scammers are growing more clever and scams are getting harder to distinguish from actual Apple communication. On his Krebs on Security site, security researcher Brian Krebs today outlined one of the latest phishing scams he's seen, where an incoming phone call appears to be from a legitimate Apple support line. As ...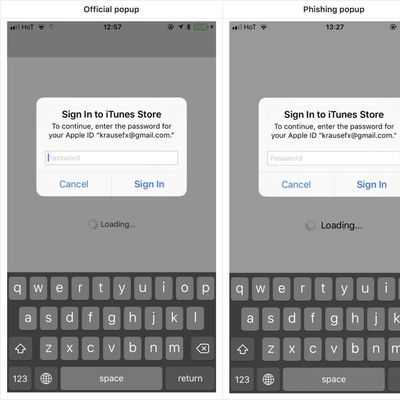 Developer Felix Krause today shared a proof of concept phishing attack that's gaining some traction as it clearly demonstrates how app developers can use Apple-style popups to gain access to an iPhone user's Apple ID and password. As Krause explains, iPhone and iPad users are accustomed to official Apple requests for their Apple ID and password for making purchases and accessing iCloud, even...