Oprah's Book Club
By MacRumors Staff
Oprah's Book Club Articles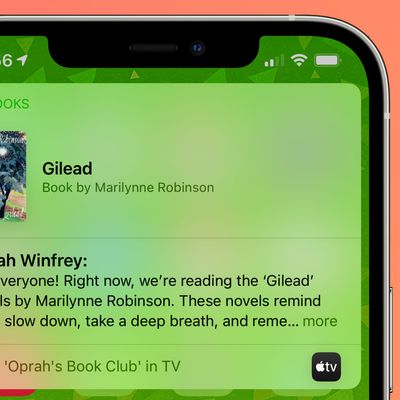 Apple has a partnership with Oprah for "Oprah's Book Club," a follow along reading experience available in the Apple Books app and the Apple TV+ app. Starting today, there's a new Oprah Siri integration that allows you to ask Siri what book Oprah is currently reading for her book club. In response, Oprah herself reads a synopsis of the book, which happens to be Marilynne Robinson's novel...
Apple has today launched an official "Oprah's Book Club" podcast, to accompany the Apple TV+ series of the same name (via The Hollywood Reporter). Apple's ongoing partnership with Oprah Winfrey has now expanded into podcasting. Over a series of eight episodes, Oprah will discuss Isabel Wilkerson's book "Caste: The Origins of our Discontents." The non-fiction book, published at the start of...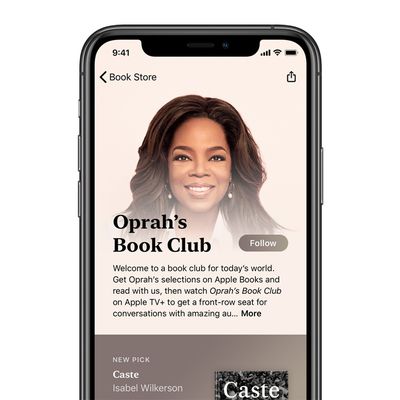 Last year, Apple and Oprah Winfrey launched Oprah's Book Club in the Apple Books app, providing readers with a curated selection of "stories that truly matter by today's most thought-provoking authors." Oprah today announced that her latest selection is "Caste: The Origins of Our Discontents" by Isabel Wilkerson, a Pulitzer Prize-winning historian and author. The book is available now on...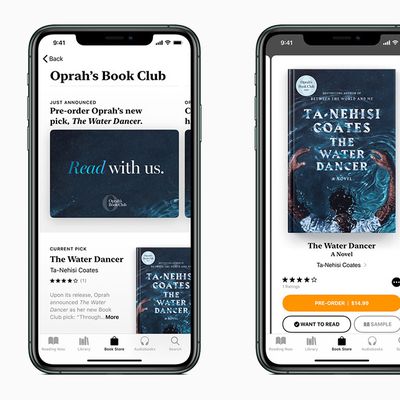 Apple and esteemed talk show host and philanthropist Oprah Winfrey today announced the launch of Oprah's Book Club in the Apple Books app. Oprah's Book Club can be accessed in the Apple Books app under Book Store > Browse Sections on iPhone, iPad, and Mac. Winfrey's first book selection is "The Water Dancer" by Ta-Nehisi Coates, available for pre-order now on Apple Books in both e-book and...