Netatmo
By MacRumors Staff
Netatmo Articles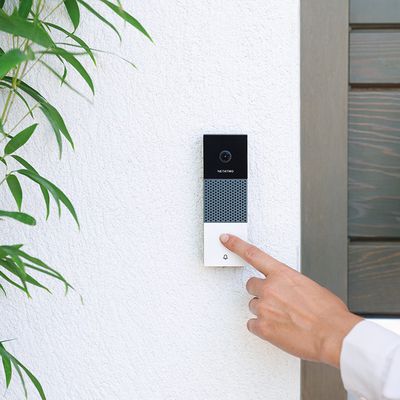 French accessory maker Netatmo today announced that its Smart Video Doorbell with HomeKit support is now available to pre-order for $299.99 in the United States and $399.99 in Canada. The doorbell will begin shipping to customers in these countries starting January 6, 2021, as noted by the blog HomeKit News. As with other video doorbells, the Smart Video Doorbell lets you see and speak to...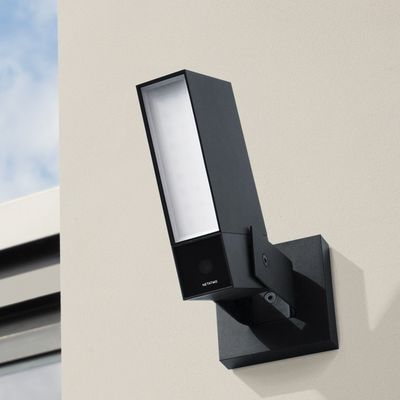 French accessory maker Netatmo has announced an Apple HomeKit compatible Smart Outdoor Camera with Siren. The new camera is an updated version of Netatmo's Presence Camera, which came with a large floodlight. The built-in 105 db siren this time around provides even more reason to discourage intruders onto property. The camera also features infrared night vision, which can trigger the...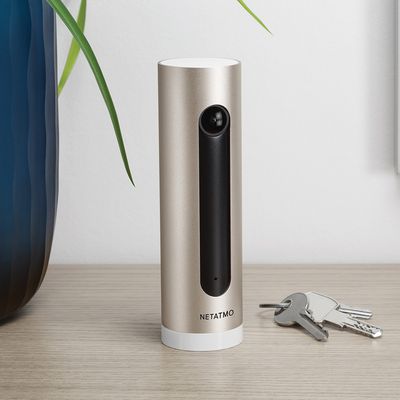 Netatmo has announced that its Smart Indoor Camera now supports Apple's HomeKit Secure Video protocol. The company revealed the news in a blog post on its website, explaining that the free software update would be rolling out to Netatmo Smart Indoor Camera owners in the coming days. With HomeKit Secure Video, the videos recorded by security cameras are analysed locally on users'...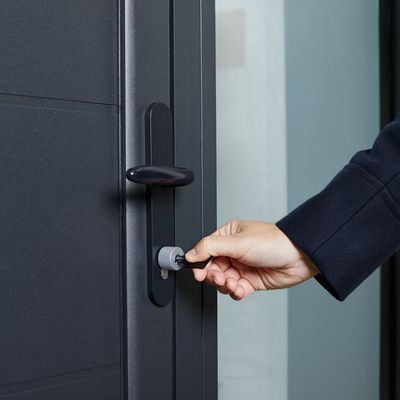 French accessory maker Netatmo has announced an Apple HomeKit compatible Smart Door Lock that uses physical NFC Smart Keys. The Netatmo Smart Door Lock comes with three pre-paired keys that are inserted into the lock and rotated to unlock deadbolt the mechanism in the usual way, but they can also be re-coded to work with different locks as well as deactivated if lost using the Netatmo...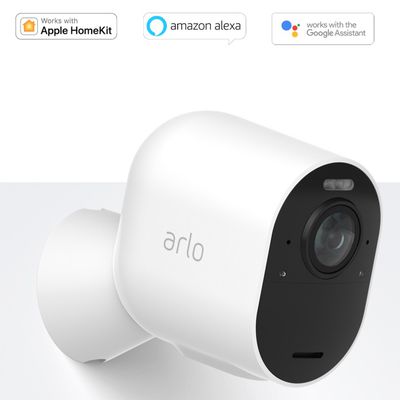 Two smart home accessories gained HomeKit support today, including the Arlo Ultra security camera and the Netatmo Weather Station. Arlo Ultra While users can already control Arlo Ultra cameras via the Arlo app, HomeKit compatibility enables iPhone, iPad, Mac, and Apple Watch users to control the cameras with Apple's Home app and Siri voice commands. A free-of-charge automatic firmware update...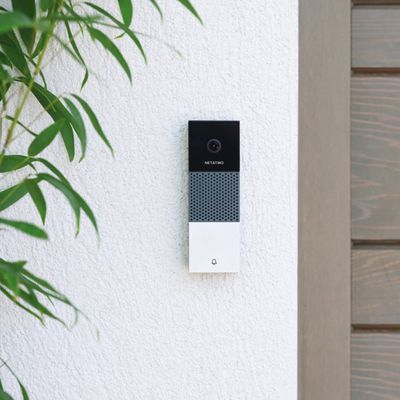 Following its recent acquisition by Legrand, French company Netatmo has announced an Apple HomeKit compatible smart doorbell at CES 2019. The Smart Video Doorbell features a typical design that includes a 1080p camera at the top with 160-degree lens and built-in motion sensor, two-way communication via built-in speaker and microphone, and a button at the bottom for visitors to ring. The...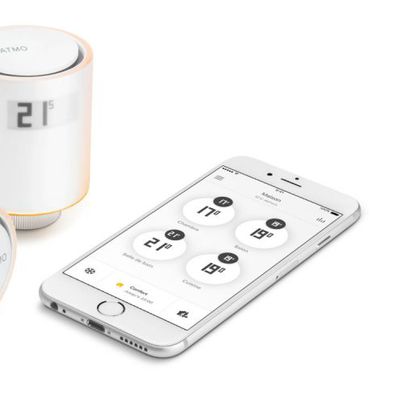 Netatmo yesterday announced the availability of its new Apple HomeKit-compatible smart radiator valves in the U.K. The smart home company claims Netatmo Smart Valves allow users to control their heating on a room-by-room basis and use on average 37 percent less energy to heat their home without compromising on comfort. The Smart Valves can be used in houses with both individual heating and...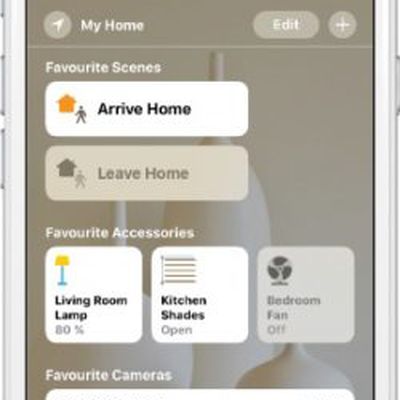 Netatmo today announced plans to add HomeKit support to its existing Welcome and Presence home security cameras. Both cameras will gain HomeKit compatibility through an upcoming software update that will enable HomeKit for both new devices and those that customers have already purchased."Having both our security cameras compatible with Apple HomeKit through a software upgrade demonstrates our...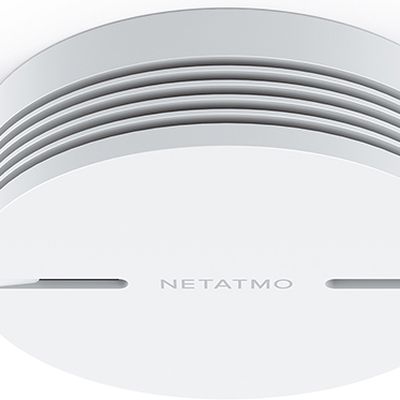 French company Netatmo has unveiled two new consumer-facing smart home products at CES 2017 this week, namely the HomeKit-compatible Smart Smoke Alarm and non-HomeKit Indoor Security Siren. In addition to activating a loud 85-decibel chime when it detects smoke, the connected Smart Smoke Alarm uses a home's Wi-Fi network to send real-time smoke alert notifications to paired smartphones so that ...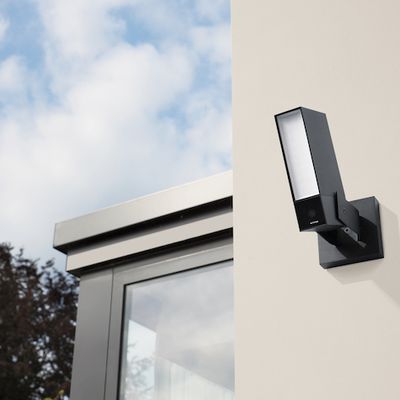 Announced back at CES earlier this year, Netatmo today is officially launching its smart outdoor security camera, called "Presence," for $299.99. Using a "breakthrough deep-learning algorithm," the Presence security camera detects people, cars, and animals that appear outside the home, and reports all activity via notifications and recordings through the connected Netatmo Security app. [Direct...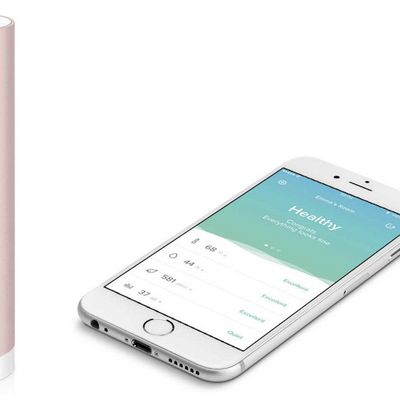 Accessory manufacturer Netatmo has launched its home monitoring system, called the "Healthy Home Coach," which connects to a smartphone app to inform users of their home's air quality, humidity, temperature, and noise level (via Engadget). As a plus, users of the company's smart indoor climate monitor will be able to integrate the system with Apple's HomeKit and use Siri to interact with the...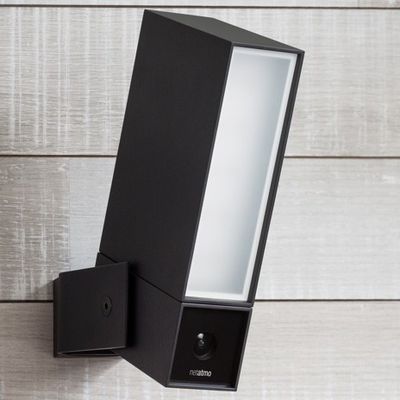 Netatmo, the company behind products like the Welcome Smart Home camera and the Personal Weather Station, today announced its latest product, a smart outdoor security camera it's calling Presence. Presence is able to detect and distinguish between cars, people, and animals using a deep learning algorithm. When installed outside, the camera can let home owners know if there's a pet in the yard, ...