Kanex Reviews

Although Apple remains conservative regarding the battery life of the Apple Watch, many users have noted that the wearable device makes it through one day with plenty of charge left over in its 18-hour estimated life. Still, third-party power banks and portable chargers have been popular mainstays in the Apple Watch accessory line, and recently Kanex launched its own charging device for the Apple ...
Kanex Articles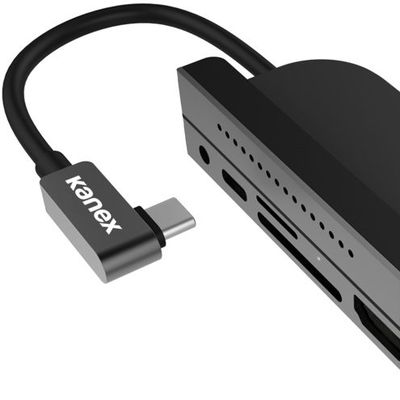 Kanex today announced the launch of its iAdapt Multiport Docking Station for the 2018 iPad Pro models, designed to add a range of additional ports to the devices using the built-in USB-C port. The iAdapt Multiport Docking Station includes a USB-C Power Delivery port for charging your iPad, an SD card slot, a microSD card slot, a USB-A port, an HDMI 4K port, and a 3.5mm audio jack for use with...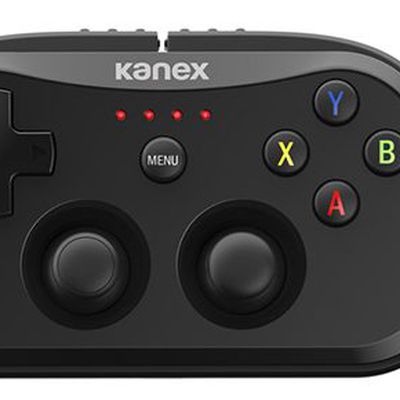 Kanex today announced availability of its GoPlay Sidekick wireless game controller for iPhone, iPad, and Apple TV. The pocket-sized controller, introduced at CES 2017, can be purchased from Kanex's website starting today for $59.95. A company spokesperson told MacRumors it will also be available on Amazon next week. The console-inspired game controller features pressure-sensitive buttons,...

Following an announcement last December, accessory company Kanex today launched its GoPower Watch Stand for the Apple Watch. The Apple MFi-certified accessory includes an integrated charging puck that recharges and displays the Apple Watch, as well as an additional USB port on the back that can simultaneously charge an iPhone, iPad, or any other USB-compatible device. "The Apple Watch, as...

Kanex today introduced the GoPlay SideKick, a pocket-sized wireless game controller for iPhone, iPad, and Apple TV. The MFi-certified controller connects to Apple devices over Bluetooth 4.0 and offers up to 20 hours of gameplay on a single charge with almost any controller-supported game on the App Store. The console-inspired game controller features pressure-sensitive buttons, dual analog...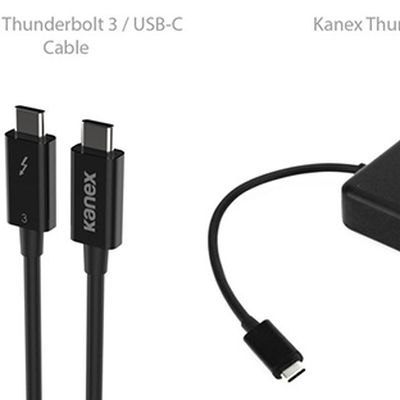 Kanex has announced it will be introducing a new lineup of Thunderbolt 3 products for the latest MacBook Pro at CES 2017 this week, including a Thunderbolt 3 Travel Dock, Thunderbolt 3 to eSATA 3 and USB 3.0 Adapter, and 1.6-foot and 6.6-foot Thunderbolt 3 cables that share the USB-C connector design. The compact Travel Dock includes two HDMI ports, a USB-A port, a Gigabit Ethernet port, and ...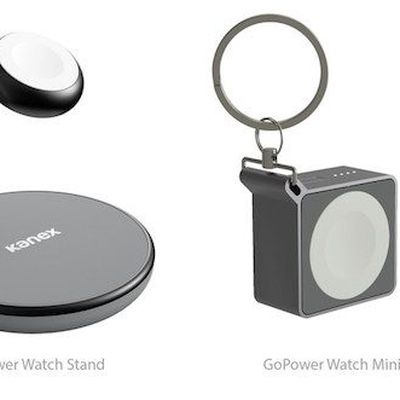 Kanex today announced two additional devices to its line of GoPower Apple Watch accessories: the GoPower Watch Stand and GoPower Watch Mini. The two new accessories join the GoPower Watch Portable Battery, which debuted this past August for $99.95. The magnetic GoPower Watch Stand charges and displays both 38mm and 42mm Apple Watch variations. There's also an additional USB port on the back...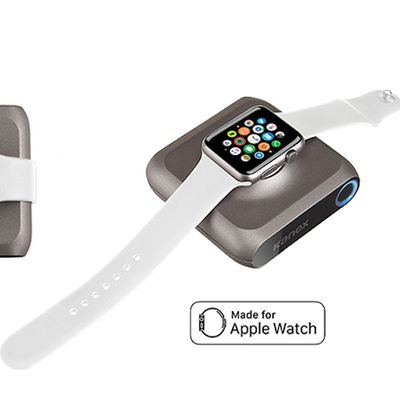 Kanex today made its GoPower Watch, one of the first MFi-certified portable batteries for Apple Watch, available for purchase for $99.95. The cordless, portable 1A/3.70V charging solution has a built-in 4,000 mAh lithium-ion battery that can charge an Apple Watch up to six times before it needs to be recharged itself. GoPower Watch has a built-in magnetic charging puck, the same one that...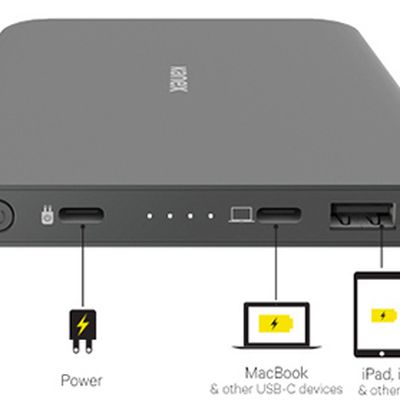 Kanex has introduced a new GoPower rechargeable 15,000 mAh USB-C battery pack capable of delivering one full charge to the 12-inch Retina MacBook. The slim aluminum battery pack also has a traditional USB port that can provide multiple charges to iPhones, iPads, and other USB devices. USB-C to USB-C and USB-C to USB-A cables are included for charging the GoPower itself. A four-LED status...