iPhone 6s Smart Battery Case
By MacRumors Staff
iPhone 6s Smart Battery Case Articles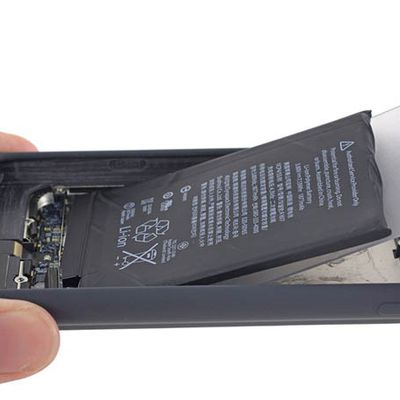 iFixit has completed a Smart Battery Case teardown, providing a closer look at the case's brushed aluminum inner shell, rechargeable lithium-ion battery and tiny logic board housing two Lightning connectors. The inner aluminum plate serves as a door for the battery compartment, which houses a 1,877 mAh battery (7.13 Whr) that more than doubles the iPhone 6s battery capacity of 1,715 mAh....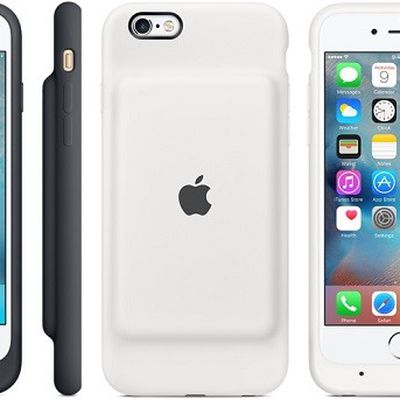 Apple CEO Tim Cook attended one of Apple's Hour of Code events in New York this afternoon, where he spoke to Mashable's Lance Ulanoff about the new iPhone 6s Smart Battery Case, which debuted yesterday. Ulanoff asked Cook if he was excited about the "hump," a mocking nickname people have given to the battery case due to its distinctive shape. In response, Tim Cook said he was aware of the...

Apple's new first party iPhone 6s Smart Battery Case launched quietly overnight onto the company's online store, and now this morning a handful of sites around the web are publishing reviews for the new accessory. Most reviewers agree that it's time Apple acknowledged the lesser battery life of the 4.7 inch iPhone 6s, when in comparison to its 5.5 inch iPhone 6s Plus alternative, but some still...

Apple today quietly launched a new iPhone 6s Smart Battery Case that will prolong the smartphone's talk time and internet use up to a total of 25 and 18 hours respectively (via CNET). The case's outside material compares similarly to the company's previous line of silicone accessories, with an added hump sitting in the middle of the backside where the extra battery rests. Charge your iPhone...