Hack Articles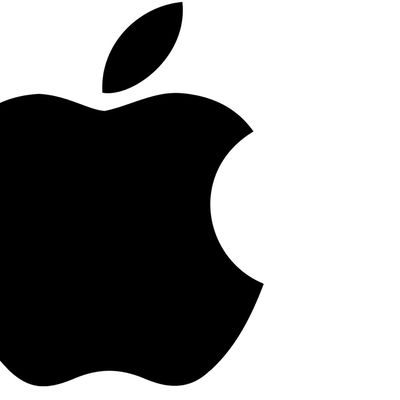 Apple apparently provided some user data to a hacker group that forged legal requests for the information in a 2021 social engineering scam, reports Bloomberg, citing three sources with knowledge of what happened. The hackers masqueraded as law enforcement officials and were able to convince Apple's staff to provide them with data that included customer addresses, phone numbers, and IP...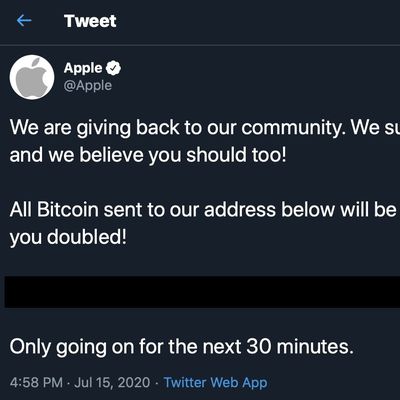 The United States Justice Department has continued pursuing those responsible for a 2020 Twitter hack that saw the accounts of high-profile companies and individuals hacked as part of a Bitcoin scam. Several people have already been arrested and charged for the attack, and the DoJ today announced (via The Verge) that 22-year-old Joseph O'Connor, aka "PlugWalkJoe," has also been arrested....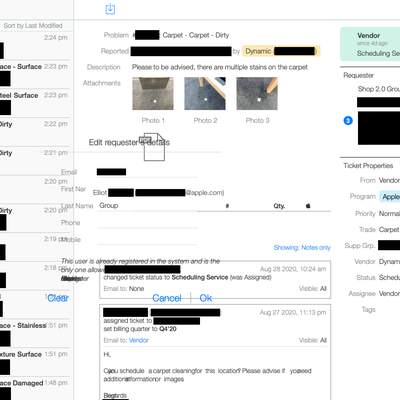 A group of hackers has been awarded nearly $300,000 by Apple for discovering 55 vulnerabilities in the company's systems. Sam Curry, Brett Buerhaus, Ben Sadeghipour, Samuel Erb, and Tanner Barnes spent three months hacking Apple platforms and services to discover a range of weaknesses. The 55 vulnerabilities the team discovered were of varying severity, with some being critical. During ...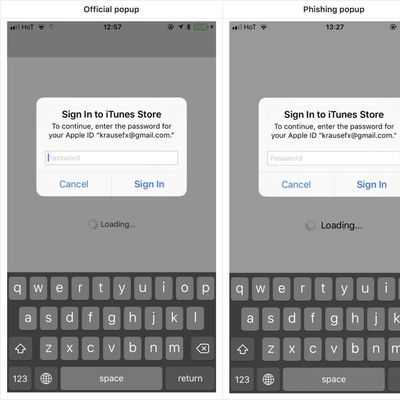 Developer Felix Krause today shared a proof of concept phishing attack that's gaining some traction as it clearly demonstrates how app developers can use Apple-style popups to gain access to an iPhone user's Apple ID and password. As Krause explains, iPhone and iPad users are accustomed to official Apple requests for their Apple ID and password for making purchases and accessing iCloud, even...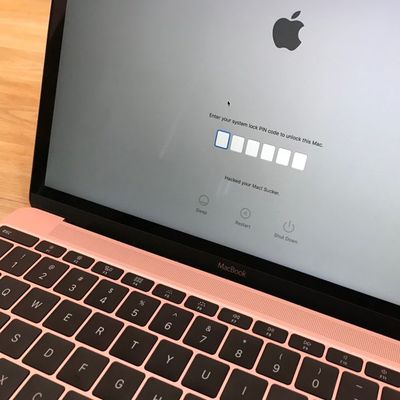 Over the last day or two, several Mac users appear to have been locked out of their machines after hackers signed into their iCloud accounts and initiated a remote lock using Find My iPhone. With access to an iCloud user's username and password, Find My iPhone on iCloud.com can be used to "lock" a Mac with a passcode even with two-factor authentication turned on, and that's what's going on...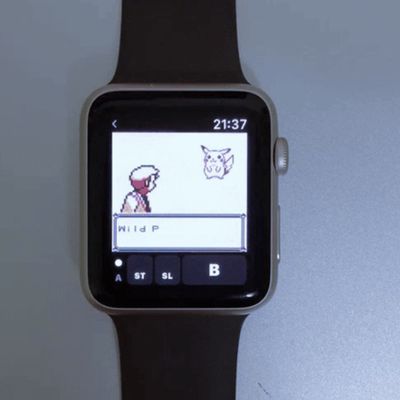 Developer Gabriel O'Flaherty-Chan recently shared a project where he managed to get a Game Boy emulator he dubbed "Giovanni" running on the second-generation Apple Watch, allowing it to play Game Boy and Game Boy Color games. According to O'Flaherty-Chan, it was a challenge finding the right balance "between framerate and performance," but he says the end result is a "surprisingly usable...

iOS developer Nicholas Allegra, better known by his handle "comex" within the jailbreaking community, shared a short video on Twitter that shows a web browser running on the Apple Watch. The fifteen-second clip shows Allegra tapping, panning and zooming on the Google homepage on the Apple Watch, but the functionality is limited as to be expected because of the small screen size and lack of an...