Google Translate
By MacRumors Staff
Google Translate Articles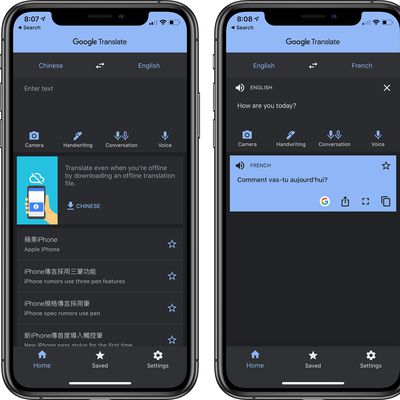 Nearly five months after the release of iOS 13, Google has finally updated its Translate app with Dark Mode support on the iPhone and iPad, although the color scheme is dark gray rather than true black. Dark Mode in the Google Translate app is tied to the system-level appearance selected in Settings > Display & Brightness > Appearance. Google has been slowly adding Dark Mode support to...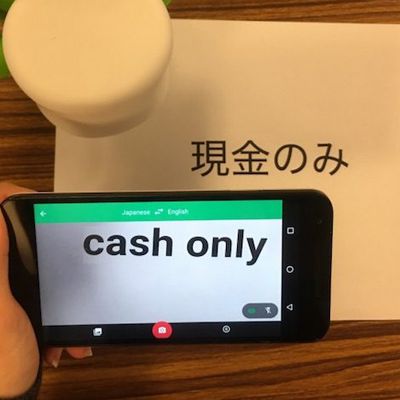 Google Translate recently updated its iOS and Android applications, bringing Japanese-to-English and English-to-Japanese translation support to its augmented reality "Word Lens" feature. Thanks to the added support, English-speaking users can point their smartphone camera at Japanese text and instantly get an English translation on screen. The same can be done for Japanese tourists visiting...

An incoming update to Google Translate on the web and mobile app will enhance the service's ability to translate whole sentences at a time, instead of going word by word. With the help of "Neural Machine Translation," Google said that Google Translate will be able to look at the "broader context" of a phrase to parse out a more naturalistic representation in the native language of the app's user. ...

Google's Google Translate app was today updated to version 5.0.0, adding a new feature that allows users to translate words and phrases even when offline in 52 of the 103 languages available in the app. With the offline update, the app remains useful when no cellular or Wi-Fi connection is available, making it ideal for traveling. Today's update also adds instant camera translation between...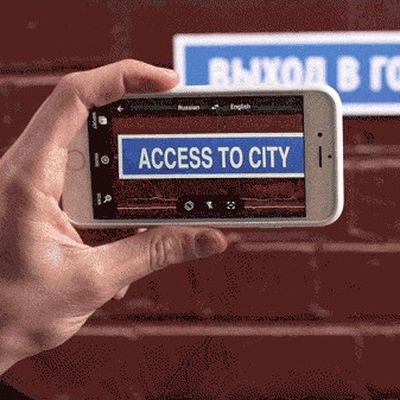 Google today announced a forthcoming update to its Google Translate app for iOS that will bring instant camera-based translation and automatic language recognition to Apple's mobile devices. This will be Google's first update to the translation app in nearly a year. The updated translation app improves upon the current text recognition feature by incorporating the real-time translation...