GigSky Reviews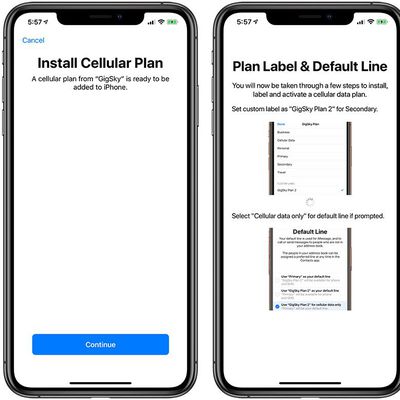 On a recent trip to Europe, I had a chance to try out GigSky's new pay-as-you-go cellular data plan that's available through via eSIM on the iPhone XR, XS, and XS Max. I used GigSky's service across four countries, testing out the ease of use, the coverage, the setup process, and what it's like to use the eSIM to get cellular connectivity in another country. Setup Setting up the GigSky...
GigSky Articles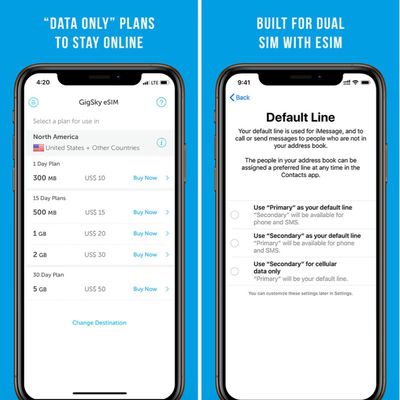 GigSky, a company that offers pay-as-you-go cellular data plans in more than 190 countries around the world, today announced that it now supports the eSIM in the iPhone XS, XS Max, and XR. eSIM-based GigSky data plans are available on Apple's new devices through the latest version of the GigSky World Mobile Data app, which was updated today. Adding a GigSky data plan when traveling can be ...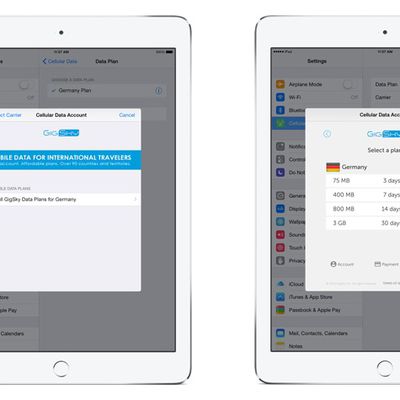 Apple SIM partner GigSky today announced that its data plans are now available in over 180 countries around the world. MacRumors obtained a list of the 40 or so new countries and territories that GigSky has expanded into as of this week: Algeria Bangladesh Belize Bhutan Bosnia and Herzegovina Botswana Burkina Faso Cameroon Cape Verde Chad Christmas Island Côte d'Ivoire Curaçao F...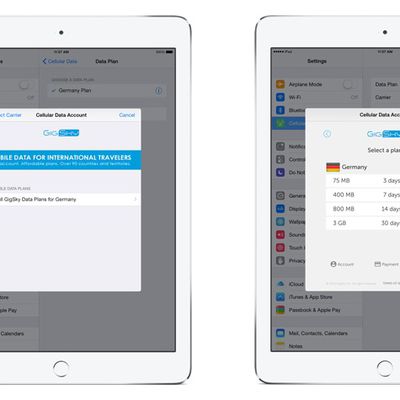 Apple SIM partner GigSky has announced that it has expanded availability of its pay-as-you-go cellular data plans for iPad Pro, iPad Air 2, and iPad mini 3 and 4 to over 140 countries, up from more than 90 countries and territories in June 2015. The new additions, among others, include Afghanistan, Anguilla, Antigua and Barbuda, Armenia, Argentina, Cayman Islands, Colombia, Dominica, Ecuador,...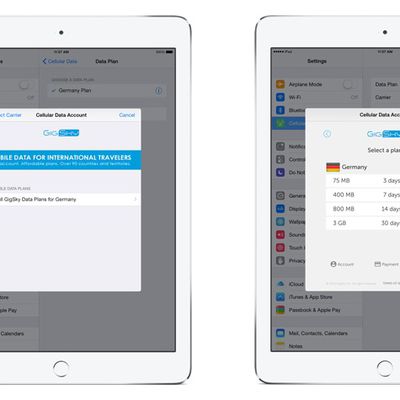 Apple has reached a partnership with mobile connectivity company GigSky to expand Apple SIM cellular data plans to over 90 countries and territories around the world. iPad Air 2 and iPad mini 3 users that have Apple SIM installed can now purchase short-term data plans while traveling in a long list of countries throughout Europe, Asia-Pacific, Africa, South America and other regions worldwide. ...