Djay Articles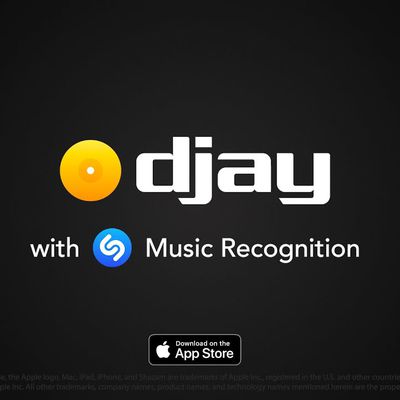 Just ahead of the release of iOS 15, Algoriddim today announced it has integrated Apple's new ShazamKit framework into its award-winning DJing app djay. ShazamKit brings Shazam's music recognition technology to the djay app, allowing users to discover music playing in their surroundings. Once a song has been identified, djay instantly loads it onto the virtual decks and plays the audio in...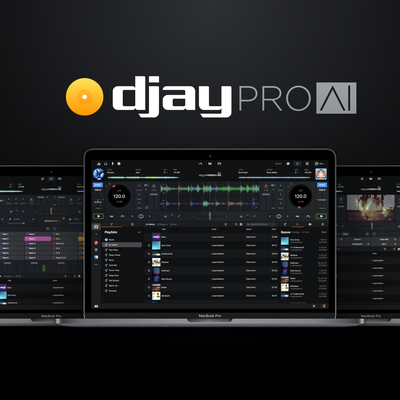 Algoriddim has today unveiled djay Pro AI for Mac, a universal app that can run natively on the M1 chip and take advantage of Apple's 16-core Neural Engine. djay Pro AI allows users to separate vocals and instrumentals in real-time, as well as crossfade between individual components of two songs independently. This allows for impressive remixing capabilities as DJs can easily swap bass...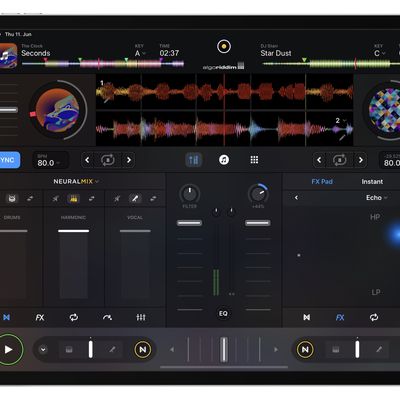 Algoriddim, the company behind the popular djay line of music apps for iOS, Mac, Windows, and Android, today is introducing a major update for its djay app for iOS: djay Pro AI. Harnessing the power of Apple's A12 and A13 chips in the latest iPhone and iPad models, djay Pro AI's Neural Mix feature separates out beats, instruments, and vocals from music tracks in real-time to allow for live...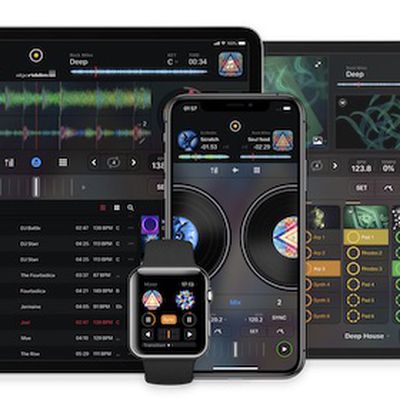 Algoriddim's djay apps for iOS and Mac have long been among Apple's favorite apps to show off at keynote events and in annual "best of" lists, with slick designs, demo-friendly interfaces, and utility that supports both fun and creativity with music and video. Given djay's visibility as a popular premium app, it's a significant development that with today's introduction of djay 3 for iOS,...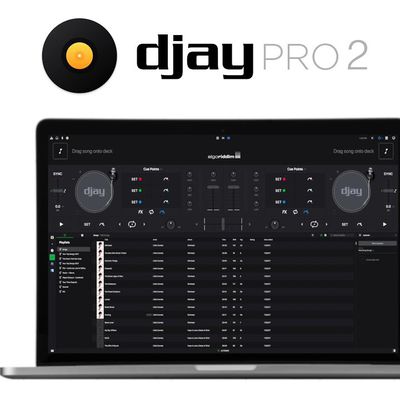 Algoriddim's djay lineup has been a mainstay in the DJ app market, getting its start on the Mac over ten years ago, becoming one of the early iPad hits, and over the years expanding to also include iPhone, Apple Watch, Windows, and Android. Throughout that time, djay has proven extremely popular with professional, amateur, and aspiring DJs alike for its powerful yet intuitive tools that make...

Algoriddim's djay Pro for Mac received a major update today, introducing a range of new features for both hobbyists and professional DJs. Through a partnership with Pioneer DJ, djay Pro is now officially certified to work with hardware like the CDJ-200NXS2 and the TOUR1, equipment widely used by professionals. Seamless plug-and-play integration adds support for Pioneer DJ's DJ Link...

We're doing a series of special software giveaways this week in celebration of the holidays, and our first giveaway features an app that just came out today: djay Pro for iPhone. djay Pro for iPhone, from Algoriddim, brings full-fledged professional-level DJ software to a device small enough to fit in a pocket. Designed from the ground up for the iPhone, djay Pro is simple enough for a...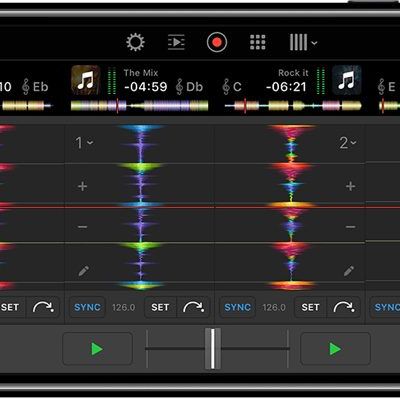 Algoriddim, known for its industry leading djay software, today released a brand new pro-level app for the iPhone, finally expanding djay Pro across Apple's full line of iOS and Mac devices. djay Pro for iPhone, which brings the pro features djay is known for to a pocket-sized device that can go anywhere, follows the release of both djay Pro for iPad and djay Pro for Mac and comes as...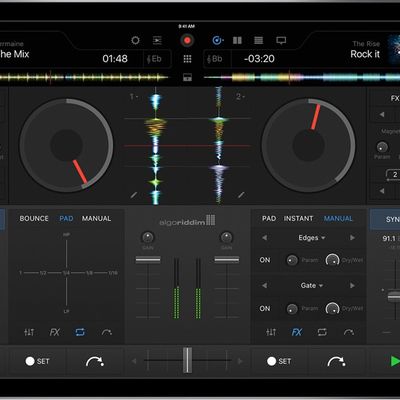 Following the launch of the ultra powerful iPad Pro, Algoriddim, the developers behind the popular line of djay apps for Mac and iOS devices, set out to build a professional quality djaying app designed with the new tablet in mind. The result of that effort is djay Pro, which is available today for both the iPad Pro and older iPads. djay Pro takes some of the best parts from the djay Pro app...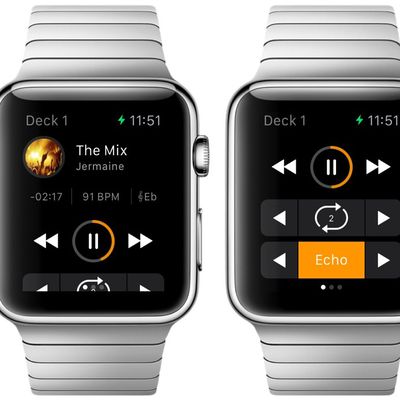 Algoriddim's been in the business of turning iPads, iPhones, and Macs info full-fledged DJ systems for both pros and home mixers for years now, and as of today, the company's also ready to bring DJing to the wrist with the new djay app for the Apple Watch. Built into the latest djay 2 iPhone update, djay for Apple Watch is an app that came to fruition after months of testing and experimenting...