Dell Articles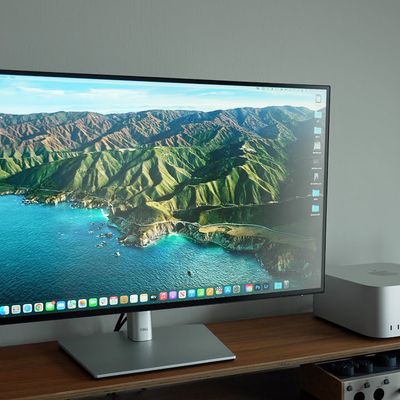 Last week, we compared the Apple Studio Display to the much cheaper and feature rich Samsung M8 Display, and the comparison was popular with MacRumors readers, so we thought we'd pit the Studio Display against yet another competing option, Dell's UltraSharp 27-inch "U2723QE" 4K USB-C Hub Monitor. Subscribe to the MacRumors YouTube channel for more videos. Priced at $655 on sale, Dell's...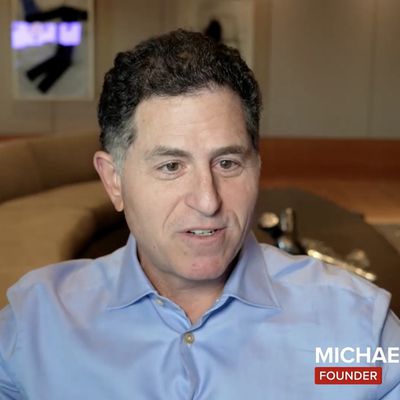 The 10 year anniversary of Steve Jobs death took place earlier this week, sparking tech leaders to share their stories of Apple's former CEO. Dell CEO Michael Dell spoke to CNET, reminiscing about the time that Steve Jobs aimed to get Dell to license Mac OS to run on Intel-based PCs and how that might have changed the PC industry. As the story goes, Jobs first approached Dell about a...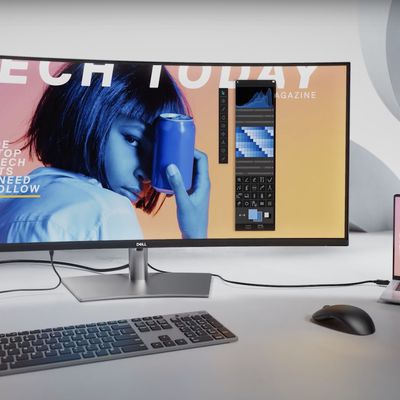 Dell this week unveiled a series of new monitors, and there is one in particular that stands out for Mac users: the UltraSharp 40 Curved WUHD Monitor. A recipient of a CES 2021 Innovation Award, the UltraSharp 40 or "U4021QW" is the world's first 40-inch ultrawide curved monitor with a 5120×2160 resolution, also known as 5K2K or WUHD. This is not a true 5K resolution and instead works out...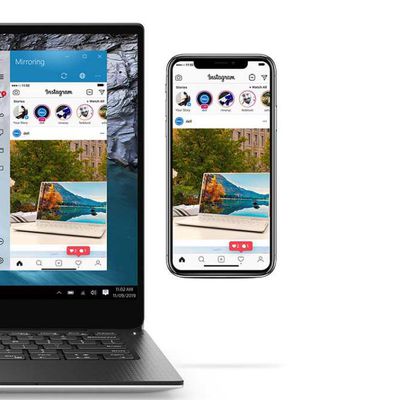 Dell this week updated its Mobile Connect iOS app with new features that offer seamless integration between Apple iPhones and Windows PCs, including wireless screen mirroring. Version 3.0 of the app lets users control their phone with their PC's touchscreen, keyboard and mouse, which also enables drag and drop for photo and video files to transfer them between devices. In addition to...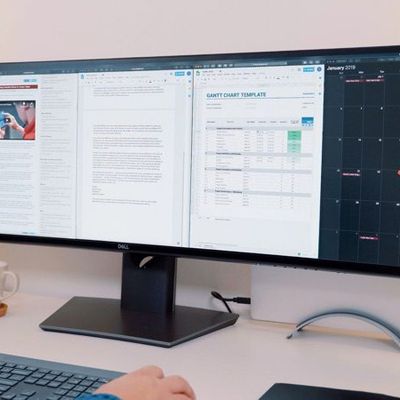 Dell recently unveiled the first 49-inch ultrawide 5K monitor with a 32:9 aspect ratio, the result of which is a wide, immersive display with an impressive resolution. In our latest YouTube video, we were able to go hands-on with Dell's U4919DW display, putting it through its paces to see if it's worth the $1250 asking price. Subscribe to the MacRumors YouTube channel for more videos. The...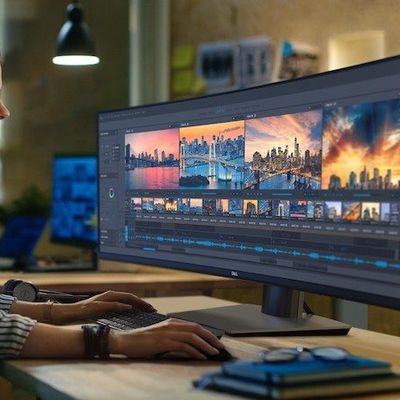 Dell today introduced what it claims is the world's first 49-inch curved monitor with an ultra-wide 32:9 aspect ratio and a resolution of 5,120×1,440 pixels. The UltraSharp 49 is equivalent to two Thunderbolt Displays or other 27-inch Quad HD displays side by side. The expansive screen space can be used to display one desktop, or two with a picture-by-picture mode that displays two...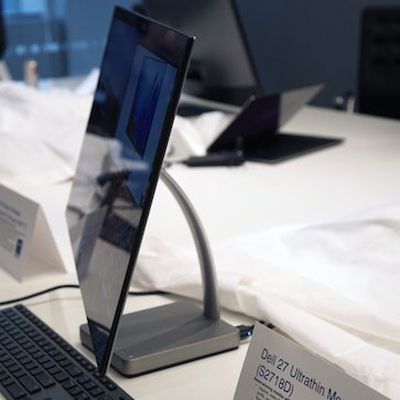 CES 2017 kicks off in Las Vegas this week, and a handful of USB-C displays compatible with the new MacBook Pro will be unveiled at the show. USB-C displays display up to 4K video, transfer data, and charge the new MacBook Pro over a single cable connected between the display and notebook. Dell today introduced the S2718D Ultrathin Monitor, a 27-inch IPS display which it claims is the "world"s...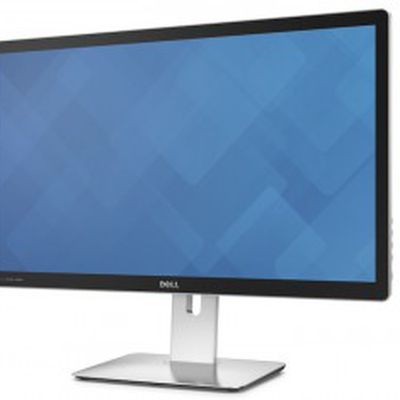 Apple has updated a support document on its website to reflect that the high-end 15-inch Retina MacBook Pro, equipped with AMD Radeon R9 M370X graphics, is capable of driving Dell's dual-cable UP2715K 27-inch 5K display. Apple initially released OS X 10.10.3 in April with support for the dual-cable 5K monitor on the Retina 5K iMac and 2013 Mac Pro, but no notebooks supported the display at the...