CES 2021
By MacRumors Staff
CES 2021 Articles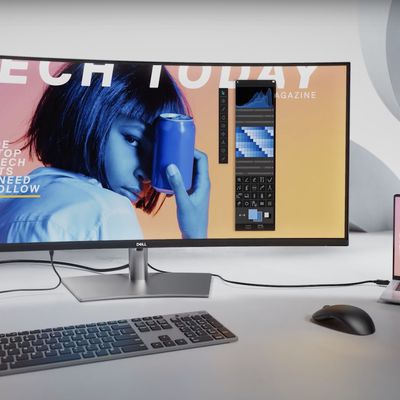 Dell this week unveiled a series of new monitors, and there is one in particular that stands out for Mac users: the UltraSharp 40 Curved WUHD Monitor. A recipient of a CES 2021 Innovation Award, the UltraSharp 40 or "U4021QW" is the world's first 40-inch ultrawide curved monitor with a 5120×2160 resolution, also known as 5K2K or WUHD. This is not a true 5K resolution and instead works out...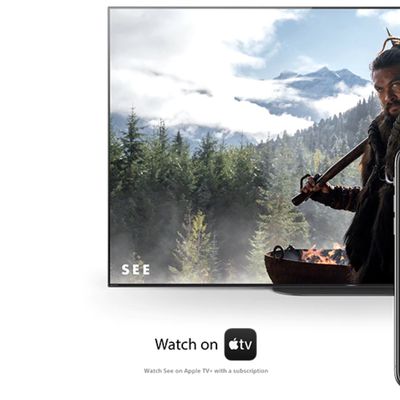 Ahead of CES 2021 next week, Sony has introduced new 4K OLED, 4K LED, and 8K LED smart TV models with support for HomeKit and AirPlay 2. The new lineup includes the MASTER Series A90J with 55-inch, 65-inch, and 83-inch 4K OLED TVs, the X95J Series with 65-inch, 75-inch, and 85-inch 4K LED TVs, the X92 Series with 50-inch to 100-inch 4K LED TVs, and the MASTER Series Z9J with 75-inch and...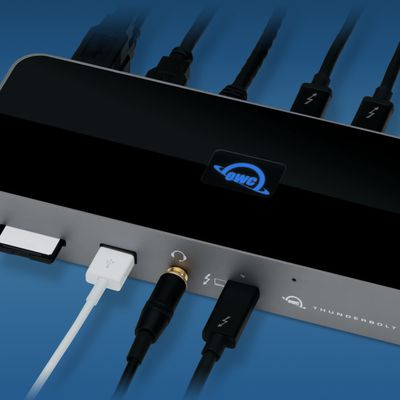 Ahead of CES 2021, OWC is introducing four new products compatible with Macs, including the Thunderbolt Dock, USB-C Travel Dock E, Envoy Pro FX storage drive, and U2 Shuttle storage carrier for 3.5-inch drive bays. OWC's Thunderbolt Dock Priced at $249, the Thunderbolt Dock is equipped with four Thunderbolt 4 ports, four USB-A ports, a Gigabit Ethernet port, an SD card slot, and a combo 3.5mm ...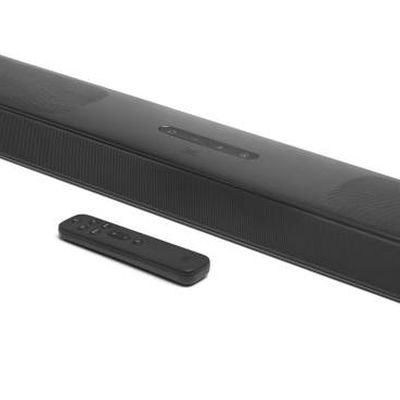 JBL today introduced the latest addition to its sound bar lineup, the JBL Bar 5.0 MultiBeam. With support for AirPlay 2, the Bar 5.0 is ideal for Apple users, as audio can be wirelessly streamed to the sound bar from devices like the iPhone and iPad. AirPlay 2 allows for multi-room audio when the JBL sound bar is paired with other AirPlay 2 devices, such as the HomePod, Apple TV, select...

Samsung today announced its 2021 TV set lineup, debuting a range of new models that have some health-related capabilities. Samsung's 2021 QLED 8K and 4K models come with a "Smart Trainer" feature that's designed to transform the living room into a personal gym, similar to what Apple Fitness+ does. The Smart Trainer option uses an added user-supplied camera to track and analyze your posture...

CES 2021 will be an all-digital experience, following a decision made by the Consumer Technology Association amid the ongoing coronavirus pandemic in the United States. Taking place from January 6-9, 2021, the show will let companies showcase new products and other tech news through live streaming video feeds. "Amid the pandemic and growing global health concerns about the spread of COVID-19,...