Broadwell
By MacRumors Staff
Broadwell Articles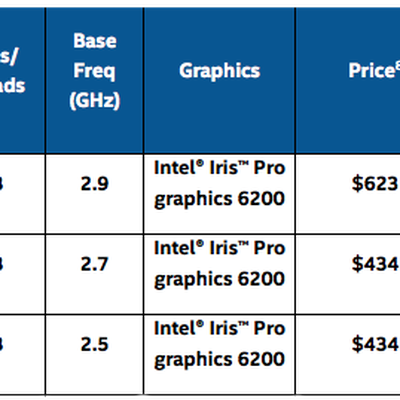 Intel today at Computex 2015 announced its next-generation lineup of quad-core Broadwell processors for notebooks and desktop computers, including a trio of Core i7 processors appropriate for the 15-inch Retina MacBook Pro: i7-5950HQ, i7-5850HQ and i7-5750HQ. The new processors have base frequencies of between 2.5 GHz and 2.9 GHz and feature integrated Intel Iris Pro 6200 graphics. The...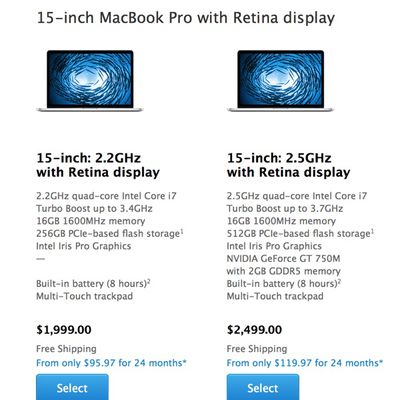 For the past several weeks, high-end 15-inch Retina MacBook Pro shipping times have been quietly slipping, first to one to two weeks and then to two to three weeks, sparking questions from MacRumors readers about whether a 15-inch Retina MacBook Pro update is imminent. While it's true we're approaching the Worldwide Developers Conference in June, where Apple often announces new products,...

iMac shipping estimates have slipped to 3-5 business days on the Apple Online Store in the United States for all models aside from the entry-level 21.5-inch option with a 1.4GHz dual-core Intel Core i5 processor. The high-end 15-inch Retina MacBook Pro is also now showing an estimated shipping date of 1-2 weeks. Both the iMac and 15" Retina MacBook Pro were previously listed as in stock. The ...