Apple Watch Accessories
By MacRumors Staff
Apple Watch Accessories Reviews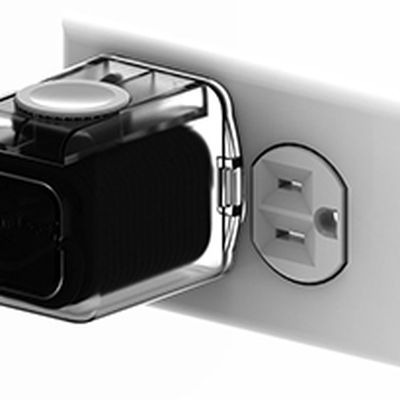 While I have long used the Twelve South Forté on my bedside table to dock my Apple Watch each night, I lacked a convenient alternative for on the go until last week. Enter the Standzout Helix Dock, a compact and convenient charging solution for the Apple Watch. Helix is an Apple Watch dock made from injection molded polycarbonate plastic. It stores between a 0.3-meter and two-meter Apple Watch ...
Apple Watch Accessories How Tos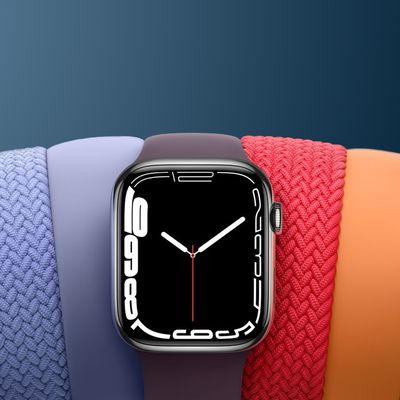 If you're preparing to buy an Apple Watch, you need to take into consideration wrist size and the available band options to get the best fit. There are a few Apple Watch bands that need specific sizing, and others that are not designed to fit all wrists. You can try on an Apple Watch band if you have an Apple retail store nearby, but if you don't, there's a little more measuring to do so...
Apple Watch Accessories Articles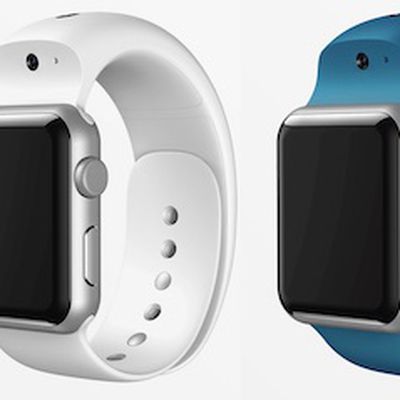 Glide recently announced a new Apple Watch band that includes both a 2MP front-facing camera, as well as an 8MP outward-facing one, with the ability to capture crisp images and HD videos "in a tap." Called the "CMRA," users simply have to tap a button built into the band to snap a photo or long-press to begin recording a video, and on one charge the CMRA can take "hundreds of photos," or about 30 ...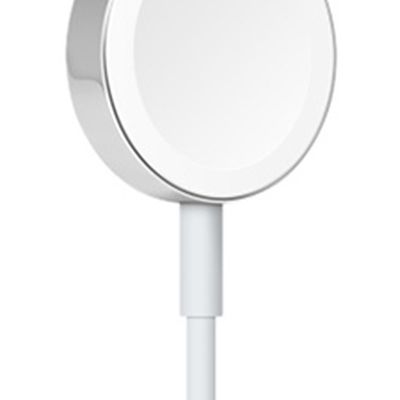 While the original Apple Watch has a 2-meter charging cable in the box, Apple says new Apple Watch Series 2 and Series 1 models come with a shorter 1-meter charging cable in the box. Apple continues to sell a 2-meter Apple Watch Magnetic Charging Cable for $39 online and in stores, while extra 1-meter cables remain available as a standalone purchase for $29 in the United States. Apple Watch ...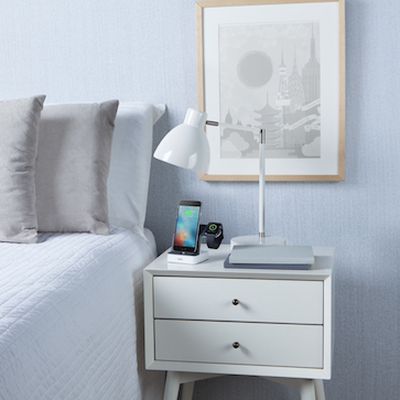 Belkin has introduced the PowerHouse, a new 2-in-1 iPhone and Apple Watch charging dock with both a Lightning-to-USB cable and magnetic charging cable included for $99. PowerHouse serves as a cheaper and smaller-sized plastic alternative to Belkin's existing 2-in-1 dock, the Valet, released earlier this year for $129. PowerHouse is compatible with all Apple Watch models, and the iPhone 5 or...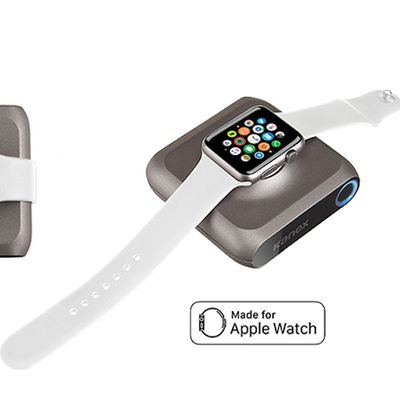 Kanex today made its GoPower Watch, one of the first MFi-certified portable batteries for Apple Watch, available for purchase for $99.95. The cordless, portable 1A/3.70V charging solution has a built-in 4,000 mAh lithium-ion battery that can charge an Apple Watch up to six times before it needs to be recharged itself. GoPower Watch has a built-in magnetic charging puck, the same one that...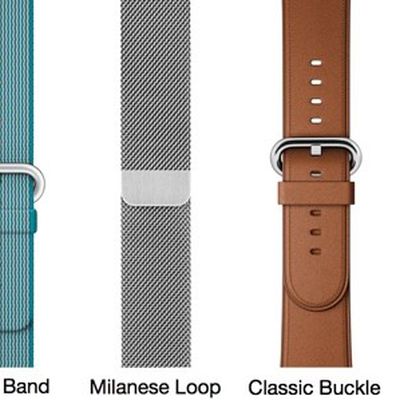 Over the past few weeks, some Apple Watch wearers have noticed that a growing portion of Apple's band inventory has been marked as "sold out," with many styles, sizes, and colors, now included in that group. While Apple has made it clear that its first foray into fashion accessories will follow a "seasonal" cycle, with certain styles leaving its store forever once sold out, the array of bands...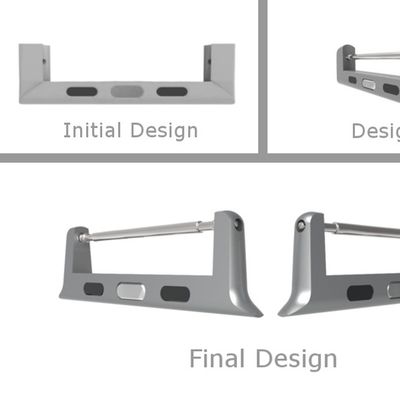 The Apple Watch is still several weeks away from making its official debut, but that hasn't stopped dozens of inventors from coming up with accessories for the device, and many of those ideas are showing up on crowdfunding sites like Kickstarter and Indiegogo. Along with charging stands, band adapters are a popular category for crowdfunding campaigns, and several different projects have been...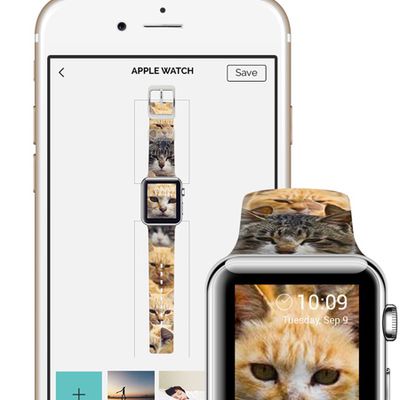 Casetify, a site that specializes in custom designed iPhone and iPad cases, recently debuted its first Apple Watch accessory -- watch bands that can be personalized with photos or images for a range of custom looks. Using the site's design feature, or the company's mobile app, users can add photos from their computers, Instagram, or Facebook to create a watch band design. Bands are...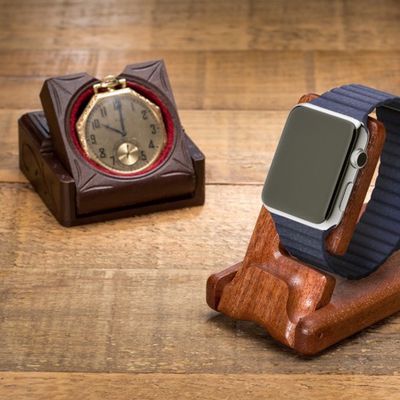 Pad and Quill today announced a new line of accessories for the upcoming Apple Watch, including the "Luxury Pocket Stand" charging stand, a roll up pouch for portability and two travel kits. The Luxury Pocket Stand is inspired by old pocket watch stands and is hand carved from a single piece of African mahogany or American cherry. The stand is also collapsible, allowing users to fold it up...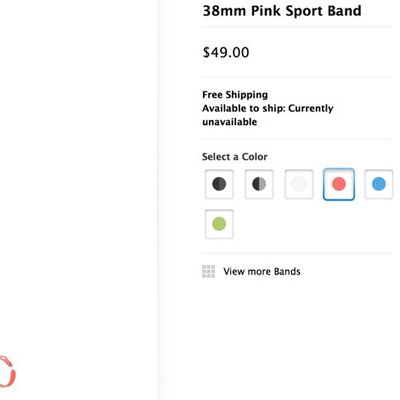 Following today's "Spring Forward" media event where Apple shared additional details on the Apple Watch, the company has a new online storefront that details the prices of all of the different Apple Watch combinations and individual bands. As predicted, Apple is selling the Apple Watch in pre-configured arrangements, but the company is also offering bands on a standalone basis. The entry-level ...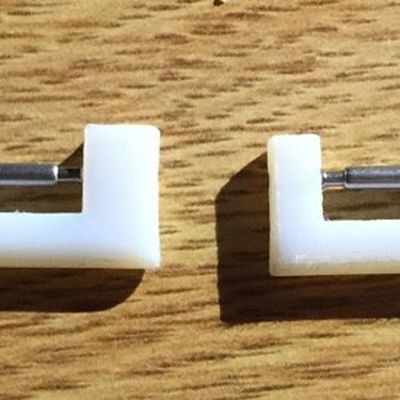 Ahead of the Apple Watch's launch, accessory makers are already hoping to create solutions that will allow the device to be used with a wide array of existing watch bands. Click, for example, is an upcoming watchband adapter that will slide into the band slots of the Apple Watch, allowing the Apple Watch casing to be used with any existing 24mm watchband. According to Click's creators, the...