Affinity Designer
By MacRumors Staff
Affinity Designer Articles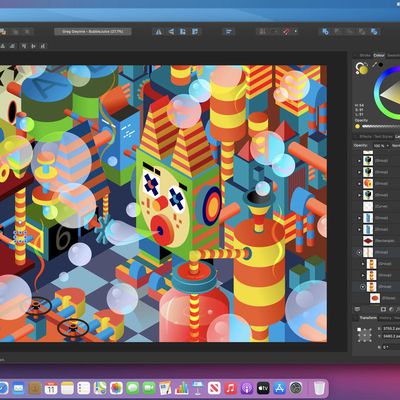 Following Apple's unveiling this week of Macs with the M1 chip, Serif has released new versions of its Affinity apps for Mac that include support for macOS Big Sur and compatibility with Apple Silicon machines. This means that Affinity Designer, Affinity Photo, and Affinity Publisher can be installed and run on Apple's latest 13-inch MacBook Air, 13-inch MacBook Pro, and Mac mini without...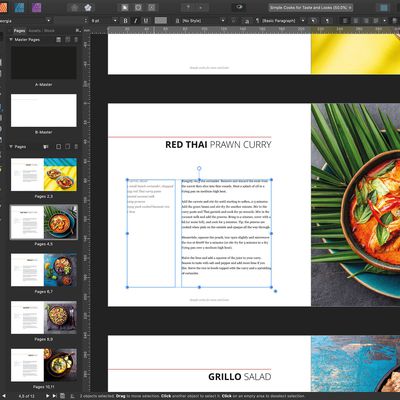 Serif today announced across-the-board updates for its popular suite of Affinity creative apps, including Affinity Photo, Affinity Designer, and the Apple award-winning Affinity Publisher for Mac. The biggest news relates to Publisher, with its first big update since launching in the summer. Version 1.8 of the Mac app brings IDML compatibility, allowing users to import InDesign files for the ...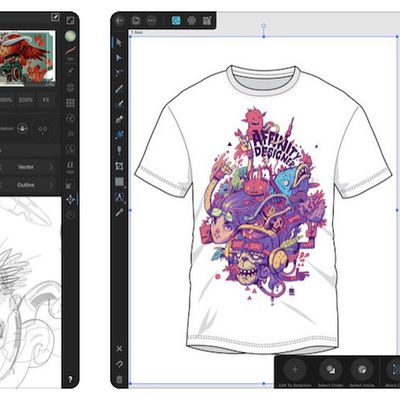 App developer Serif today launched Affinity Designer for iPad [Direct Link], a precise vector graphic design tool that aims to help users create marketing materials, websites, icons, user interface designs, concept art, and more, all without needing to be tied to a desktop computer. The new app is based off the similarly titled Affinity Designer software available for Mac, and now optimized...