WhatsApp Working on Passkey Support on iPhone
WhatsApp is planning to add passkey support to its iPhone app, according to code discovered by software researcher @aaronp613 in the latest beta version of the app.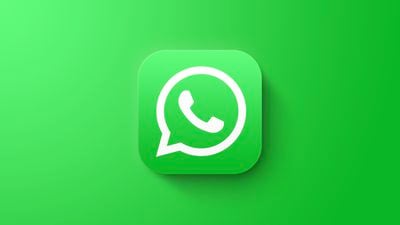 Passkey support would allow iPhone users to sign in to WhatsApp with Face ID, Touch ID, or the device's passcode. Passkeys are stored in iCloud Keychain. To use passkeys on the iPhone, the device must be updated to iOS 16 or later.
"Passkeys are more secure than passwords, because they're uniquely generated for every account by your own device, and are less vulnerable to phishing," says Apple. "And they work on all your devices that are signed in to the same Apple ID."
It's unclear when WhatsApp plans to make this functionality available to the public, but it started rolling out passkey support for Android earlier this month.
Many apps are starting to implement passkey support, including Amazon last week.