Beta Version of visionOS App Store to Be Available to Developers This Fall
Apple today announced that it plans to bring the new visionOS App Store to a developer beta release of ‌visionOS‌ this fall. The ‌App Store‌ will include apps and games built for ‌visionOS‌, plus it will offer iPhone and iPad apps that are able to run on the headset.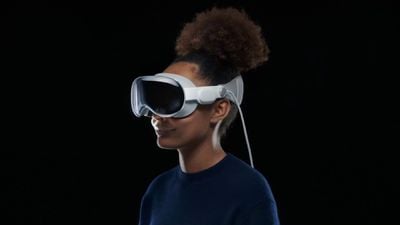 By default, ‌iPhone‌ and ‌iPad‌ apps will be published automatically on the ‌visionOS‌ ‌App Store‌, as most frameworks in iOS and iPadOS are included in ‌visionOS‌. If an app requires a feature that is not available on Apple Vision Pro, ‌App Store‌ Connect will inform the app developer that it is not compatible and will need updates before it is made available to consumers.
Developers that need to make changes can use the ‌visionOS‌ simulator in the Xcode 15 beta to interact with and test app functionality. Further testing can be done through a compatibility evaluation or at one of Apple's developer labs.
Apple says that almost all ‌iPhone‌ and ‌iPad‌ apps will be able to run on the Vision Pro headset as is. Developers who want to make an experience designed specifically for the Vision Pro can do so with the ‌visionOS‌ SDK. Apps that use the ‌visionOS‌ SDK will adopt the standard ‌visionOS‌ system appearance and 3D content tuned for eye and hand input can be included. More information is available on Apple's developer website.