First Benchmark Result Surfaces for Mac Pro With M2 Ultra Chip
The first Geekbench 6 benchmark result for the new Mac Pro surfaced today, providing a closer look at the M2 Ultra chip's CPU performance in the desktop tower.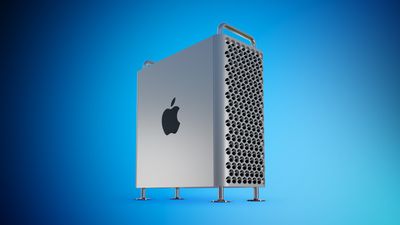 The result lists a single-core score of 2,794 and a multi-core score of 21,453, compared to 1,378 and 10,390 for the highest-end Intel-based Mac Pro with a 28-core Xeon W processor, a configuration that started at $12,999. This means the new Mac Pro is over twice as fast as the fastest Intel-based model, and given that all configurations include the M2 Ultra chip, this performance can be had for a much lower $6,999.

Mac14,8 = 2023 Mac Pro
Unsurprisingly, these scores are virtually identical to those that surfaced for the Mac Studio with the M2 Ultra chip a few days ago. The new Mac Pro is aimed at customers who need PCI Express expansion, but anyone else should consider the Mac Studio for their desktop computer needs, as it can be configured with the M2 Ultra chip for $3,999.
The new Mac Pro has the same overall design as the 2019 model, but it no longer supports graphics cards and does not have user-upgradeable RAM due to Apple silicon's unified memory. The computer launched today following pre-orders last week.