iOS 17 Introduces Follow-Up Reminders to Take Your Medications
iOS 17 includes several improvements to the Health app, including new mental health and vision health features. Another useful addition to the app is follow-up reminders for scheduled medications, in case you forget to mark them as taken.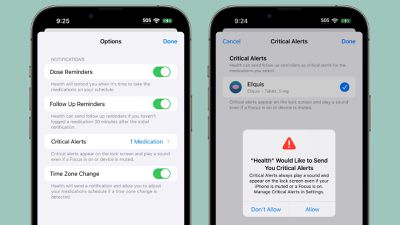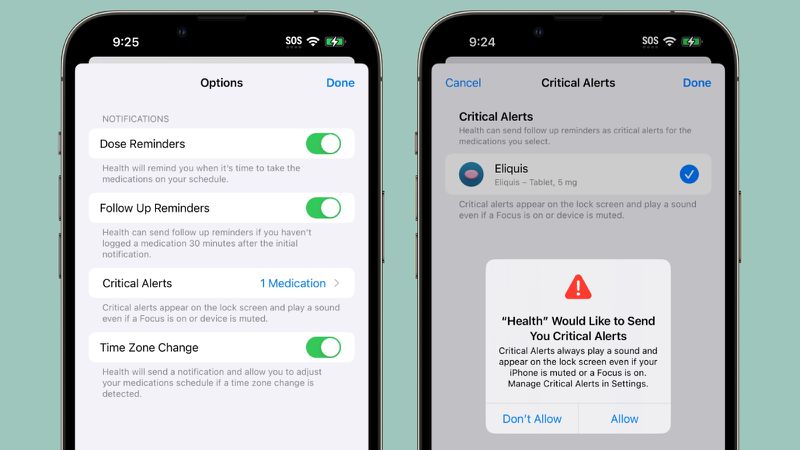 When the setting is turned on, the Health app will send you follow-up reminders if you have not logged a medication 30 minutes after the initial notification. There is also an option to have follow-up reminders sent as critical alerts that appear on the Lock Screen and play a sound, even if a Focus mode is turned on or the iPhone is muted.
iOS 17 is available in beta for members of Apple's Developer Program, and will be released to the public later this year for the iPhone XS and newer.