Apple's AR/VR Headset Expected to Enter Mass Production in October Ahead of Late 2023 Launch
Apple's long-rumored AR/VR headset will enter mass production in October and launch by December, according to investment firm Morgan Stanley. Apple is still expected to unveil the headset at WWDC next week, and provide developers with tools to create apps for the device, which is expected to have its own App Store.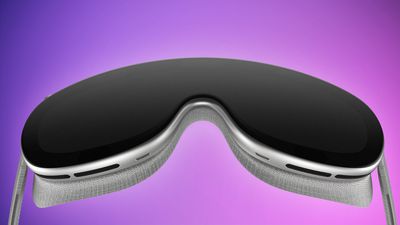 "While we expect Apple's AR/VR headset to be unveiled next week, our supply chain checks suggest mass production won't start until October '23, with general availability most likely ahead of the December holidays," said Erik Woodring, an Apple analyst at Morgan Stanley, in a research note obtained by
MacRumors
.
Apple's supply chain is preparing to assemble only 300,000 to 500,000 headsets in 2023, according to Woodring. As widely rumored, he believes the headset will have a starting price of around $3,000, and he expects gross margins to be "close to breakeven at first," suggesting that Apple will initially make minimal profits on the device.
Morgan Stanley also reiterated that Apple plans to announce a new MacBook Air at WWDC, but it's unclear if this information is independently sourced or simply corroborating other rumors. Apple's keynote begins on Monday, June 5 at 10 a.m. Pacific Time.