Apple Publishes First-Ever App Store Transparency Report
Apple today published an inaugural App Store Transparency Report, something that the company agreed to provide to developers as part of a 2021 lawsuit settlement. Under the terms of the settlement, Apple promised to provide developers with meaningful statistics about the app review process, including the number of apps that were rejected, the number of customer and developer accounts deactivated, the number of apps removed from the ‌App Store‌, data regarding search queries and results, and more.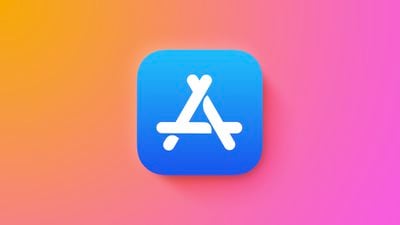 All of the information that developers requested is in the 2022 ‌App Store‌ Transparency Report and the supplemental data that accompanies it, with the report available for download from Apple's legal site.
In 2022, there were 1,783,232 apps on the ‌App Store‌, with 6,101,913 total app submissions received and 1,679,694 apps rejected for various reasons like safety, performance, design, and legal. Apple provides numbers on the specific ‌App Store‌ guidelines that were violated by rejected apps, with the highest number of single rule rejections (149,378) due to violations of the Design 4.0 rule and the DPLA 3.2 Fraud rule (32,009).
A total of 253,466 app submissions were approved after rejection when developers worked with Apple to resolve issues, and 186,195 apps were removed from the ‌App Store‌ for breaking the ‌App Store‌ rules. The majority of apps removed from the ‌App Store‌ were games, followed by Utilities, Business, and Education.
Apple outlines the total number of apps removed from the ‌App Store‌ due to government takedowns, and China is at the top of the list. The Chinese government asked Apple to remove 1,435 apps, but 1,276 of those apps were games that were removed for not having the GRN license that China requires.
Apple removed 14 apps at the request of India's government, 10 apps for Pakistan, and seven apps for Russia. In other countries including Türkiye, Bulgaria, Cyprus, Hong Kong, Italy, Latvia, and Nigeria, fewer than two apps were removed at the government's request.
Developers appealed 18,412 app removals in total, and Apple restored just 616 apps. Apple says that apps that are appealed were typically pulled from the ‌App Store‌ for fraud or illegality, which is why the rejected appeal number is so high.
There are 36,974,015 registered developers, and in 2022, Apple terminated 428,487 developer accounts. According to Apple, developers are removed from the Apple Developer Program "for a number of reasons," but most commonly because of accounts that are connected with other terminated developer accounts. 3,338 developers appealed their ‌App Store‌ bans, and Apple reinstated just 159 accounts. Again, Apple says that this is because "most developer account terminations that are appealed are removed from the ‌App Store‌ due to fraud," so Apple rejects most of them.
282,036,628 customer accounts were terminated, but that number does incorporate all accounts created, even those made on the website by non-iPhone and iPad users. There were 656,739,889 average weekly visitors to the ‌App Store‌ and 747,873,877 average weekly app downloads. Customer accounts searched the ‌App Store‌ 373,211,396 times on average, and 1,399,741 apps appeared in the top 10 results of at least 1000 searches. Additional breakdowns can be found in Apple's supplemental data.
Apple plans to provide these ‌App Store‌ Transparency Reports to developers on an annual basis going forward.