Over 1,000 Fake AirPods Pro Seized at Dulles International Airport, Counterfeiters Would Have Made $290,000
United States Customs and Border Protection (CBP) officers seized more than 1,000 pairs of counterfeit AirPods Pro 2 devices from Washington Dulles International Airport back in March, the CBP announced yesterday.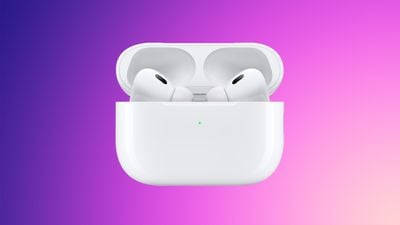 Four shipments bound for Fairfax County, Virginia were inspected on March 15, and investigators found the 1,000 knockoff AirPods and 50 fake Apple Watches. The products were shipped from China, and counterfeiters would have made more than $290,000 selling the goods at Apple's suggested retail price had they been genuine.
The counterfeit Apple products were seized on March 29, but no one has been charged in the case.

"Unscrupulous manufacturers and vendors illegally profit on the sale of substandard counterfeit products at the expense and safety of American consumers," said Christine Waugh, CBP's Acting Area Port Director for the Area Port of Washington, D.C. "Customs and Border Protection urges consumers to protect their health and wallets by buying authentic consumer goods from reputable or authorized vendors."
The CBP says that during fiscal 2022, it seized close to 21,000 shipments containing counterfeit goods that violate the U.S. Intellectual Property Rights enforcement program.