Free Steve Jobs Archive Book 'Make Something Wonderful' Now Available
The Steve Jobs Archive today released a free e-book containing a curated selection of the former Apple CEO's quotes, emails, transcripts, interviews, and more.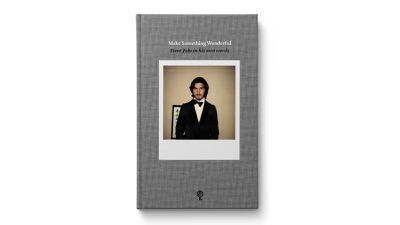 The book, titled Make Something Wonderful, chronicles Steve Jobs' life in his own words. It is structured as a timeline of significant moments in the former Apple CEO's life, including a range of materials that have never previously been available to the public. Of particular note are the transcripts of internal Apple meetings and various emails that he sent to himself.
A curated collection of Steve's speeches, interviews and correspondence, Make Something Wonderful offers an unparalleled window into how one of the world's most creative entrepreneurs approached his life and work. In these pages, Steve shares his perspective on his childhood, on launching and being pushed out of Apple, on his time with Pixar and NeXT, and on his ultimate return to the company that started it all.

Featuring an introduction by Laurene Powell Jobs and edited by Leslie Berlin, this beautiful handbook is designed to inspire readers to make their own "wonderful somethings" that move the world forward.
The book is available to read online on the Steve Jobs Archive's website, where it can also be downloaded as an ePub. In addition, it is available on Apple Books and participating libraries via the Libby app.