HomePod and HomePod Mini Launching in Singapore Next Month
Apple today announced that the second-generation HomePod and the HomePod mini will be available to order in Singapore starting Thursday, March 30, with deliveries to customers and in-store availability set to begin Friday, April 6.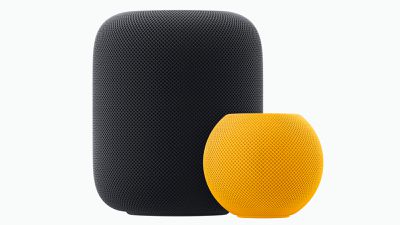 The second-generation HomePod will be available for $429 on Apple's online store in Singapore, while the HomePod mini is priced at $139.
Apple had discontinued the full-size HomePod in 2021, but the company introduced a second-generation model in January. The new HomePod features a similar design as the original smart speaker, with a larger backlit touch surface and a few other improvements. Despite having two fewer tweeters, reviews found the new HomePod sounds virtually the same as the original, but Siri still has shortcomings compared to other virtual assistants.
The smaller HomePod mini was introduced in 2020 and has not received any hardware changes since beyond new color options. The launch of the HomePod mini in Singapore next month likely rules out a second-generation model launching in the near future.