GravaStar Debuts New Robotic 65W GaN Charger
GravaStar is known for its range of quirky speakers with video game-esque designs, but the company is branching into power adapters and today announced the launch of the Alpha65 GaN charger.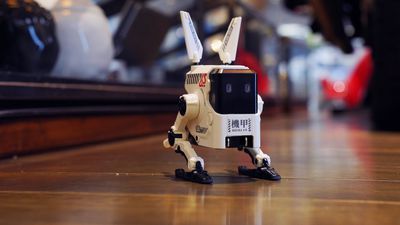 Rather than looking like your standard power brick, the Alpha65 was modeled after robots from classic science fiction movies, and it has a distinctly robotic look. We were able to test out the charger ahead of its launch, and it's a fun desktop charging accessory for those who like a little whimsy.
The charger is about the size of a standard GaN 65W charger, but it has a power plug on the bottom, two movable, collapsible legs, and removable antennae. There are two eyes that light up when it's plugged in, and the prongs fold down so when it's not in use for charging purposes, it looks like a desktop decoration. When plugged in, the eyes are red, so they have a double purpose as a charging indicator.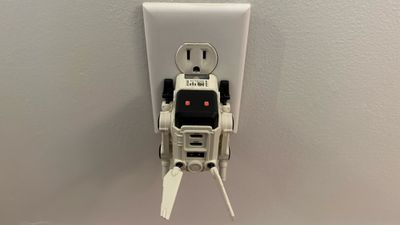 A clever design keeps the legs at the bottom, so even though there are appendages, the charger fits well in a plug socket and does not take up extra room. Both sockets of a standard wall outlet remain usable.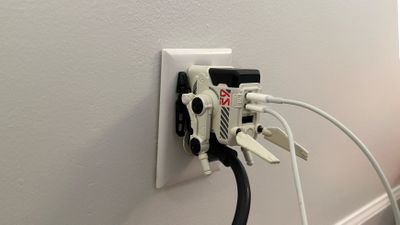 There are two USB-C ports and a USB-A port. The main USB-C port offers 65W charging, while the second port offers 20W and the USB-A port offers 18W. Note that 65W is the maximum, so for the full power for a Mac, you'll need to only have one device plugged in. 65W is low for Apple's higher-end 16-inch MacBook Pro, but it can still charge, and it is ideal for the 14-inch model along with the MacBook Air, iPads, iPhones, and more.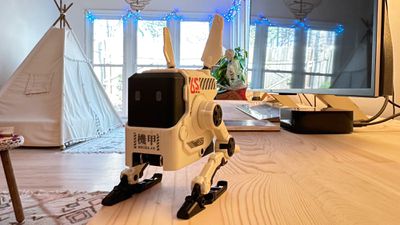 In testing, all of the ports worked well and delivered the specified power, and the enclosure did not get too overly hot despite the added design elements. All in all, the Alpha65 is a great grab and go desktop accessory that works as decor when not in use, but serves as a functional charger when you need one as you're heading out the door or at home.
GravaStar's Alpha65 is priced at $60, and it can be purchased from the GravaStar website. GravaStar is also debuting a new Supernova Bluetooth speaker and light source, which is available today for $180.