T-Mobile Customers Can Get Free MLS Season Pass in Apple TV App
T-Mobile today announced that its customers can receive a free subscription to MLS Season Pass, allowing them to watch live MLS matches through the Apple TV app. The offer can be redeemed starting February 21 via the T-Mobile Tuesdays app on the App Store.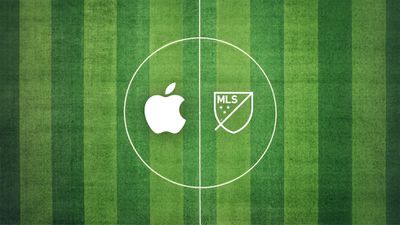 MLS Season Pass is regularly priced at $14.99 per month or $99 per season, but Apple TV+ subscribers can sign up for a discounted price of $12.99 per month or $79 per season. MLS kicks off its 2023 season on February 25, with all games streaming through the Apple TV app, as part of a new 10-year partnership between Apple and the MLS.
A subscription to MLS Season Pass includes all live MLS regular season and playoff matches, and the Leagues Cup, with no blackouts. Apple said the majority of matches in the 2023 season will be played on Saturdays, with 7:30 p.m. local start times.
T-Mobile and Metro customers can redeem the offer between February 21 and March 14 of this year, and the complimentary MLS Season Pass subscription will last through January 31, 2024, which covers the entire regular season and playoffs.