Apple Store Customer Claims Uber Driver Stole Their $2,000 Delivery Order and Apple Won't Offer Refund [Updated]
While many Apple Stores in the U.S. offer two-hour delivery of in-stock products for $9, customers should beware of potential theft and subsequent refund difficulties when considering this option, based on online complaints over the years.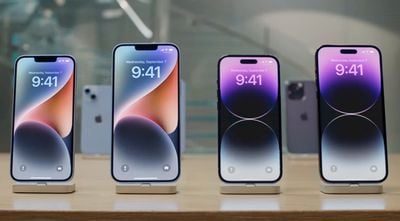 The latest cautionary tale was shared this week by a Reddit user in California, who claimed that the iPhone 14 Pro Max and Apple Watch Ultra they ordered through Apple's online store with same-day delivery was falsely marked as delivered by the Uber Eats driver assigned to deliver the order. The customer contacted Apple's customer service team, but claimed that Apple ultimately declined to offer a refund for the $2,098 purchase, despite the customer having video evidence of waiting outside for the delivery at the address provided.
The customer said they were informed by Apple that "our carrier has completed the requested investigation, and no further action will be taken by Apple." They added that Uber also failed to provide a resolution for the matter on their end.
Similar stories about potential theft or difficulties with Apple's same-day delivery option have been shared by other customers on Reddit and elsewhere online. In some cases, customers have eventually been able to receive a refund after lengthy discussions with Apple's customer service team, but it's unclear what factors Apple considers in its investigation. Others have received a refund by filing a chargeback with their credit card issuer.
The problem is compounded by the fact that police departments in some jurisdictions refuse to investigate petty theft. In this latest case, for example, the customer from California said they were unable to file a police report about the incident.
Apple has offered same-day delivery in most metro areas in the U.S. since at least 2019. Many orders were delivered by Postmates when the service first became available, and after Postmates was acquired by Uber in 2020, Uber Eats is now Apple's primary delivery partner. Anyone who drives for Uber can accept Apple deliveries via Uber Eats in the same way as a food or drink order, despite most Apple purchases being significantly more valuable.
The underlying issue appears to be that Apple and its courier partners like Uber have inadequate measures in place to prove that an order was actually delivered, leaving the burden of proof on the customer in incidents where theft may have occurred. We have reached out to Apple, but have yet to receive a response. A spokesperson for Uber requested specific information about the alleged incident in order to investigate further.
It's worth noting that the vast majority of Apple Store same-day deliveries are likely completed without issue, but these isolated incidents about potential theft continue to surface over the years, so customers should be aware of the potential risks.
Update — February 17: In an update to their Reddit post today, the customer from California claims that a member of Apple's leadership team contacted them and agreed to issue a full refund for the cost of the items.