Jony Ive Designs 'Most Perfect Nose in History' for British Charity Comic Relief
Former Apple designer Sir Jony Ive has created a new-look red nose to celebrate Red Nose Day, the annual Comic Relief charity telethon broadcast on British television that aims to raise money for poor and disadvantaged people.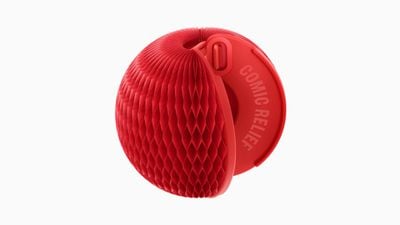 The nose is made from 95% plant-based materials and has a folding paper design that starts out as a small, flat crescent that springs into a honeycomb paper sphere when opened, ready to sit on one's nose. It even comes with a little carry case.
The BBC's Newsround described Ive's design as "the most dramatic makeover since the red nose made its debut in 1988."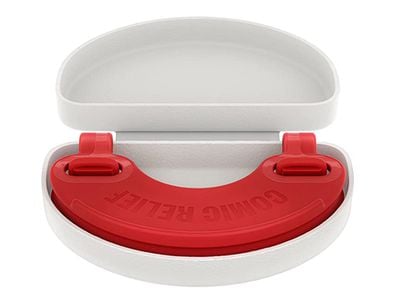 To launch the nose, Comic Relief co-founders Richard Curtis and Sir Lenny Henry enlisted actress and comedian Diane Morgan to narrate a tongue-in-cheek short film.
In the short, Morgan compares the design to planet Earth, then hails the importance of "the perfect circle" before describing how the new model is "the most perfect nose in history."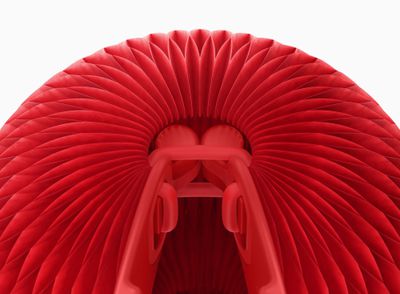 When Ive left Apple in 2019, the British designer recruited at least four of his former Apple colleagues to join him at his LoveFrom design firm, which is responsible for the nose.

"We've grown up with Comic Relief and are proud to support their remarkable work," said Ive. "This new and seemingly simple Red Nose has been a fabulously complex little object to design and make and has involved our entire team. We hope it brings a little moment of joy to everyone who wears one."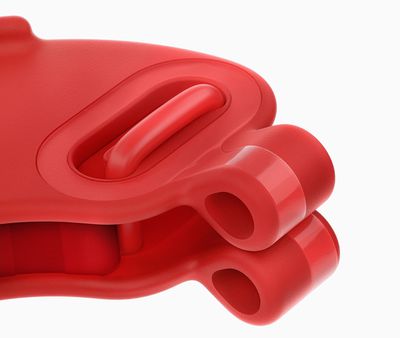 Money raised from the BBC appeal will support people struggling with the cost-of-living crisis and tackle issues such as homelessness, mental health problems, and food poverty. Last year's Comic Relief raised £42,790,147 ($52,735,219).
The new nose is being sold for £2.50 (about $3) on Amazon and the Comic Relief website, where orders are limited to eight per person ahead of this year's Red Nose Day on Friday, March 17. Donations can be made via Amazon Pay, with 100% of proceeds going to Comic Relief.
(Thanks, Alan!)