New Apple TV 4K Owners Report Siri Remote Connection Issues
An increasing number of third-generation Apple TV 4K owners are reporting connection issues with the Siri Remote that are only temporarily resolved by either restarting the remote or power cycling the set-top box.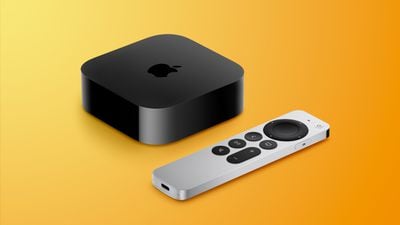 Several MacRumors forum and Reddit threads have been created to bring attention to the issue, which seems to relate to the Siri Remote's inconsistent Bluetooth connection with the latest Apple TV 4K, even at close proximity.
Users report the Siri Remote losing connection with the Apple TV 4K intermittently, which can only be remedied by either re-pairing or restarting the remote, or unplugging the set-top box and then plugging it in again to re-establish the connection.
Notably, the problem doesn't occur when the same users try controlling their Apple TV 4K with the Remote app on their iPhone or with their TV remote via HDMI-CEC, suggesting the fault is indeed a Bluetooth issue between the remote and Apple TV 4K.
Whether the issue is down to a software bug or is hardware-related remains unknown, although there is some indication that the problem only began for some users after updating to tvOS 16.2, which could be the reason it has only now become a more widespread issue.
Some users have gone through several Apple TV 4K replacement units from Apple to try to solve the connection problems, with mixed results. Apple is clearly aware of the issue but has yet to respond publicly.
The third-generation Apple TV 4K was released in October 2022, featuring an A15 Bionic processor, 64GB or 128GB of storage, and HDR10+ support. It comes with a USB-C Siri Remote.