Questionable Rumor Says iOS 13 Will Drop Support for iPhone 5s, iPhone 6 and 6 Plus, and iPhone SE
iOS 13 will not be compatible with the iPhone 5s, ‌iPhone‌ 6, ‌iPhone‌ 6 Plus, or iPhone SE, and support for the original iPad Air and iPad mini 2 will also be dropped, according to a questionable rumor tipped to us by French blog iPhoneSoft.fr.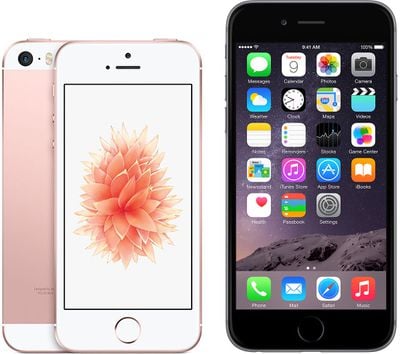 This is at least the second time we've heard this rumor this year, but it remains questionable for a few reasons. For one, the ‌iPhone SE‌ uses the same A9 chip as the ‌iPhone‌ 6s and the fifth-generation iPad, so it would seem inconsistent if the ‌iPhone SE‌ was dropped but the latter two devices remained supported.
It could be theorized that Apple wants to drop support for iOS devices with 4-inch displays, including the ‌iPhone‌ 5s and ‌iPhone SE‌, but there is again some inconsistency there, as the sixth-generation iPod touch will allegedly run iOS 13.
This rumor would be significant if accurate, however, as the ‌iPhone‌ 6 and ‌iPhone‌ 6 Plus in particular were tremendously popular devices that are likely still in the hands of many millions of customers. Meanwhile, the fan-favorite ‌iPhone SE‌ was only released just over three years ago, in March 2016.
iOS 13 is expected to be unveiled at Apple's annual WWDC keynote on June 3, so we'll find out for sure in less than a month.