Apple Adds Eight-Year-Old iPad 2 Models to Vintage and Obsolete Products List
As expected, Apple has added all iPad 2 models to its vintage and obsolete products list.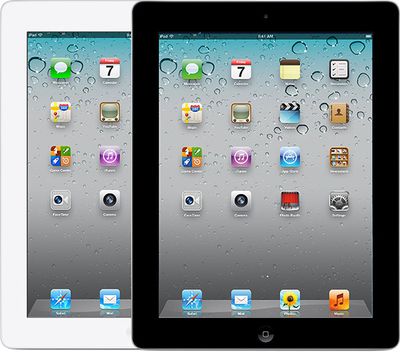 Apple defines vintage products as those that have not been manufactured for more than five but less than seven years. Devices on the list are no longer be eligible for service at a Genius Bar or Apple Authorized Service Providers.
The only exceptions are in California and Turkey, where due to local laws, Apple will continue to service the ‌iPad‌ 2 until March 2021. From that date, the ‌iPad‌ 2 will finally go from "vintage" to "obsolete" worldwide.
The ‌iPad‌ 2 was originally launched in March 2011 and continued to be sold by Apple as a lower-cost option until March 2014. The big-bezeled ‌iPad‌ 2 featured a 9.7-inch display with 132 PPI, an A5 chip, and a 0.7-megapixel rear camera. It also had a 30-pin dock connector.
An internal memo obtained by MacRumors last month revealed Apple's plans to obsolete ‌iPad‌ 2 models by the end of April.