Apple's Beats Brand to Debut New Wire-Free Powerbeats in April
Apple's Beats brand will soon release an entirely wire-free version of its Powerbeats Wireless Earphones designed for workouts, reports CNET. The updated earphones will be similar to the AirPods, in that there will be no wire between them.
Apple won't be cannibalizing its own AirPods sales because Powerbeats are designed for working out, running, and other athletic activities that aren't really meant for AirPods.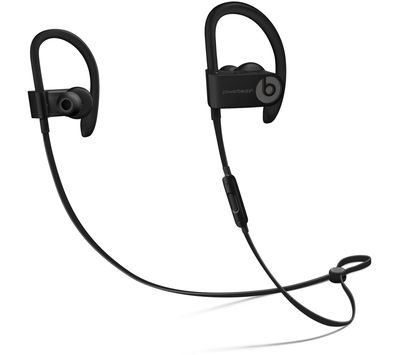 Apple's current Powerbeats earphones


The newly updated AirPods that Apple launched this week feature an updated H1 chip that brings faster switching between devices, quicker connections when making phone calls, "Hey Siri" support and longer talk time, and this chip could also be included in updated Powerbeats.
The W1 chip that Apple used in the previous version of the AirPods was also incorporated into its Beats headphones.
CNET says that the information comes from a source that has provided reliable details on Apple's plans in the past, with Apple's Beats brand set to release the new earphones in April. Compared to the AirPods, the upcoming Powerbeats could offer better bass and water resistance, as well as the ability to better stay in the ears during rigorous activity.
There's no word on what the new Powerbeats will cost. Apple priced the new AirPods with Wireless Charging Case at $199, and current Powerbeats also cost $199, so the price could potentially go up.
It's not clear if there are other headphone updates in the works that would be announced at the same time as the wire-free Powerbeats, but Apple's Beats brand has not introduced a significant update since summer 2018 when the Beats Studio3 Wireless Headphones were updated with a W1 chip.