Climate Change Could Lead to Greater Reliance on iPhones, Says Apple
A U.K.-based non-profit organization, CDP, recently asked major companies to provide reports on their environmental impact with details on the risks and opportunities that climate change might present.
Apple was one of the respondents, and as outlined by Bloomberg, the company believes future climate-related disasters could increase peoples' dependence on the iPhone.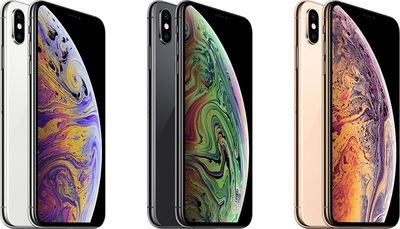 According to Apple's report, of which only a portion of a statement was shared, the ‌iPhone‌ can work as a flashlight or a siren, provide first aid instructions, or serve as a radio. The device can be charged via hand cranks or car batteries, allowing it to work even when power is out.
"As people begin to experience severe weather events with greater frequency, we expect an increasing need for confidence and preparedness in the arena of personal safety and the well-being of loved ones,'' the company wrote. Its mobile devices "can serve as a flashlight or a siren; they can provide first aid instructions; they can act as a radio; and they can be charged for many days via car batteries or even hand cranks.''
Apple declined to comment on the information provided in the report, and we only have a small glimpse at the data that was included. Apple undoubtedly had additional thoughts to share on climate change, much like the other companies that participated.
Disney, for example, said it's worried about rising temperatures affecting park attendance, while Coke said potential water shortages could limit water availability for the bottling of Coke. Intel said that droughts in areas of its operation could increase operational costs, while AT&T said that frequent hurricanes and wildfires could lead to more spending on damage repair for its network.
Based on the reports submitted by each company, CDP (which used to be called the Carbon Disclosure Project) provided letter grades measuring metrics like "how aware they are about [climate change]," "how they're progressing towards targets," and "how they're managing it."
Thirty total companies in the United States received overall "A" grades when it came to environmental performance, including Apple. Apple was scored on metrics like the infrastructure in place to address climate change issues within the company, risks and opportunities related to climate change, financial planning for these risks and opportunities, emissions targets and progress made towards those targets, and more.
Apple works hard to limit its carbon footprint, and all of its facilities worldwide operate using 100 percent renewable energy. Apple is now focusing on recycling, with the aim of a closed-loop supply chain that puts an end to its need to mine the earth for rare minerals.
Note: Due to the political nature of the discussion regarding this topic, the discussion thread is located in our Politics, Religion, Social Issues forum. All forum members and site visitors are welcome to read and follow the thread, but posting is limited to forum members with at least 100 posts.