Austrian non-profit organization NOYB, the "European Center for Digital Rights," has reportedly filed a complaint against Apple and seven other tech companies for allegedly failing to comply with GDPR in the European Union.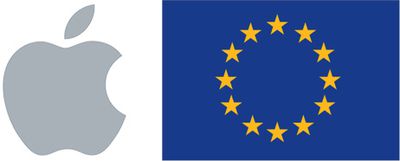 NOYB said it tested each company's compliance with GDPR by requesting private data held about 10 users and found that "no service fully complied."
"Many services set up automated systems to respond to access requests, but they often don't even remotely provide the data that every user has a right to," said NOYB founder Max Schrems. "This leads to structural violations of users' rights, as these systems are built to withhold the relevant information."
Other companies named in the complaint include Amazon, Netflix, Spotify, YouTube, and three more, according to Reuters.
GDPR was implemented in May 2018 and gives European Union residents the right to access any personal data a company has stored on them. The regulation led Apple to launch a Data and Privacy portal that allows its customers to download a copy of any data associated with their Apple ID account that Apple maintains.