Apple has recruited a former Facebook employee who went on to become one of the social network's most ardent critics, reports The Financial Times (paywall). Sandy Parakilas monitored the privacy and policy compliance of Facebook developers for 18 months before leaving the social network in 2012.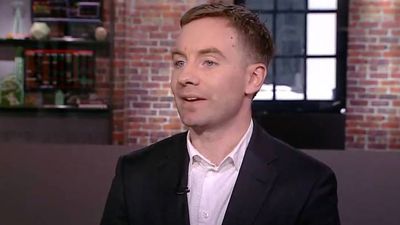 Sandy Parakilas talking to Bloomberg
During his time at the company, Parakilas felt his concerns about its data-sharing policies were downplayed, according to
FT
.
Last year, following the Cambridge Analytica scandal, Parakilas also gave evidence to the British parliament's digital, culture, media, and sport committee, and told MPs that Facebook's data protection practices were "far outside the bounds of what should have been allowed" between 2010 and 2014.

Mr Parakilas has urged the tech industry to improve its data protection practices, increase the use of encrypted messaging and "verify the truth of statements that can be viewed by millions of people".

"We now live in a world where racist demagogues and their dictator buddies can cynically exploit our tools to seize power," he wrote in a blog post in late 2016. "There is no such thing as a 'neutral platform'. Facebook, Twitter and Google all profited from this perversion of democracy."
According to FT's sources, Parakilas will work in Apple's privacy team as a product manager, an internal-facing role designed to ensure that new products in development protect users' privacy and minimize data collection.
Apple has made much of its privacy focus in recent years. In 2018, CEO Tim Cook singled out user privacy a "core value" of Apple's that reaches way back to before smartphones had become a feature of people's daily lives.
Recently, in the heart of Las Vegas where the Consumer Electronics Show is currently underway, Apple put up a giant sign touting the security of its devices to remind the tech industry of its heavy emphasis on privacy.
Apple does not have a presence at the show, but CES attendees will be seeing products from companies with less of a privacy focus like Google and Amazon.