Following Launch of New App, Spectrum Users Can Get Apple TV for $7.50 per Month
Charter Spectrum subscribers can sign up to get an Apple TV for $7.50 per month following the release of the new Spectrum TV app for the 4K Apple TV, the company announced today.
Customers who want a 4K Apple TV as part of their charter subscriptions will need to pay $7.50 per month plus tax over a period of 24 months, making the total cost of the device somewhere around $180. That is the standard price for a 4K Apple TV purchased outright from Apple.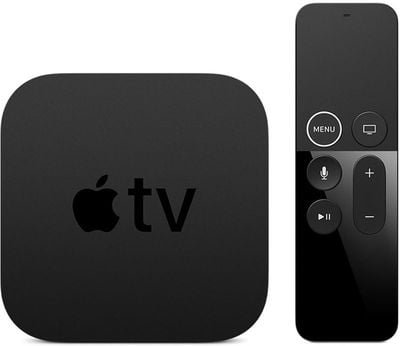 The Apple TV 4K is being offered in lieu of a traditional cable box, and with the Spectrum app, which was released yesterday, it allows Charter Spectrum subscribers to access all of their cable content.
The Spectrum TV app offers access to live channels and tens of thousands of OnDemand programs, as well as all of the other content that an Apple TV has to offer.
Charter's Spectrum TV app and the Apple TV 4K work with the Zero Sign-on feature, designed to let Charter Spectrum users automatically sign into apps that require cable authentication when connected to accompanying Charter Spectrum internet services.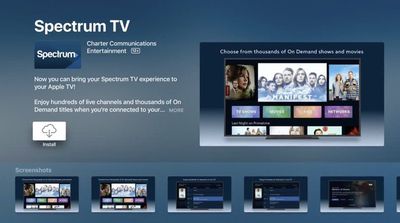 Charter is the first cable operator in the United States to offer support for Zero Sign-on. Charter says that when an Apple TV is first set up in a Spectrum household, it will detect the Spectrum customer's broadband network, automatically signing them in to the Spectrum TV app and other supported apps without the need to enter a username or password.
To use the Spectrum TV app and take advantage of Zero Sign-on, customers will need to subscribe to both Spectrum TV and internet services.