Apple Details How HomePod Can Detect 'Hey Siri' From Across a Room, Even With Loud Music Playing
In a new entry in its Machine Learning Journal, Apple has detailed how Siri on the HomePod is designed to work in challenging usage scenarios, such as during loud music playback, when the user is far away from the HomePod, or when there are other active sound sources in a room, such as a TV or household appliances.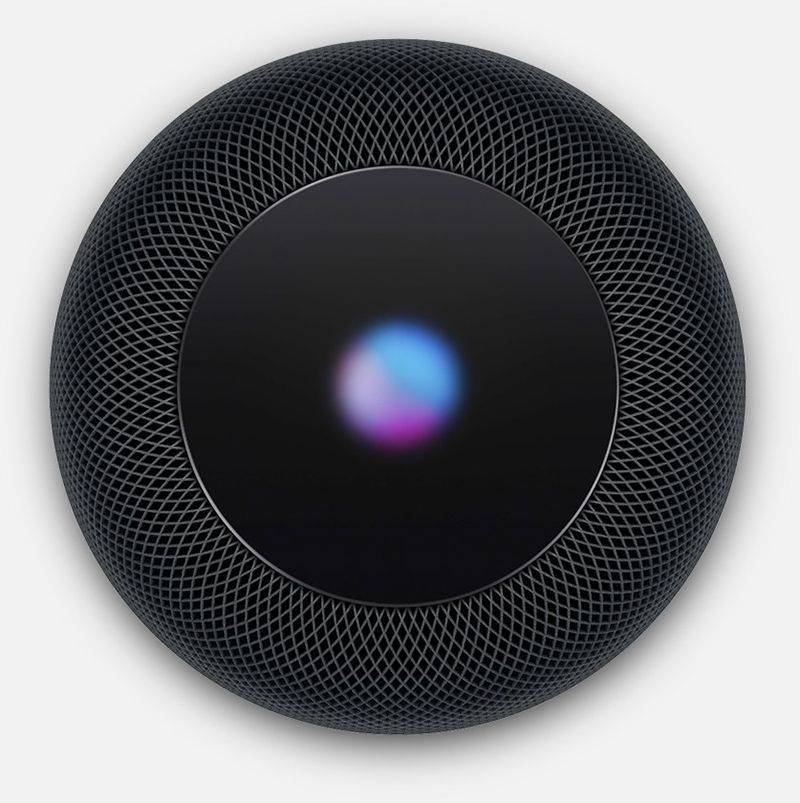 An overview of the task:
The typical audio environment for HomePod has many challenges — echo, reverberation, and noise. Unlike Siri on iPhone, which operates close to the user's mouth, Siri on HomePod must work well in a far-field setting. Users want to invoke Siri from many locations, like the couch or the kitchen, without regard to where HomePod sits. A complete online system, which addresses all of the environmental issues that HomePod can experience, requires a tight integration of various multichannel signal processing technologies.
To accomplish this, Apple says its audio software engineering and Siri speech teams developed a multichannel signal processing system for the HomePod that uses machine learning algorithms to remove echo and background noise and to separate simultaneous sound sources to eliminate interfering speech.
Apple says the system uses the HomePod's six microphones and is powered continuously by its Apple A8 chip, including when the HomePod is run in its lowest power state to save energy. The multichannel filtering constantly adapts to changing noise conditions and moving talkers, according to the journal entry.
Apple goes on to provide a very technical overview of how the HomePod mitigates echo, reverberation, and noise, which we've put into layman's terms:
Echo Cancellation: Since the speakers are close to the microphones on the HomePod, music playback can be significantly louder than a user's "Hey Siri" voice command at the microphone positions, especially when the user is far away from the HomePod. To combat the resulting echo, Siri on HomePod implements a multichannel echo cancellation algorithm.

Reverberation Removal: As the user saying "Hey Siri" moves further away from the HomePod, multiple reflections from the room create reverberation tails that decrease the quality and intelligibility of the voice command. To combat this, Siri on the HomePod continuously monitors the room characteristics and removes the late reverberation while preserving the direct and early reflection components in the microphone signals.

Noise Reduction: Far-field speech is typically contaminated by noise from home appliances, HVAC systems, outdoor sounds entering through windows, and so forth. To combat this, the HomePod uses state-of-the-art speech enhancement methods that create a fixed filter for every utterance.
Apple says it tested the HomePod's multichannel signal processing system in several acoustic conditions, including music and podcast playback at different levels, continuous background noise such as conversation and rain, noises from household appliances such as a vacuum cleaner, hairdryer, and microwave.
During its testing, Apple varied the locations of the HomePod and its test subjects to cover different use cases. For example, in living room or kitchen environments, the HomePod was placed against the wall and in the middle of the room.
Apple's article concludes with a summary of Siri performance metrics on the HomePod, with graphs showing that Apple's multichannel signal processing system led to improved accuracy and fewer errors. Those interested in learning more can read the full entry on Apple's Machine Learning Journal.
Top Stories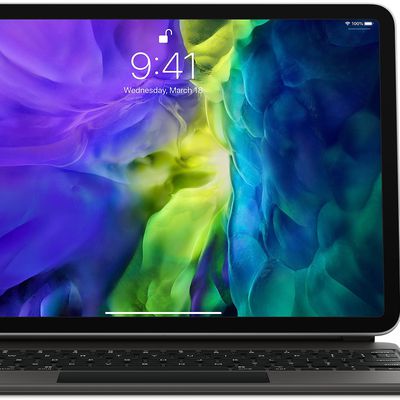 Apple today released iOS and iPadOS 13.4, the latest major updates to the iOS 13 operating system that was released in September. iOS and iPadOS 13.4 come two months after the release of iOS and iPadOS 13.3.1 with Screen Time Communication Limits. The iOS and ‌iPadOS‌ 13.4 updates are available on all eligible devices over-the-air in the Settings app. To access the updates, go to...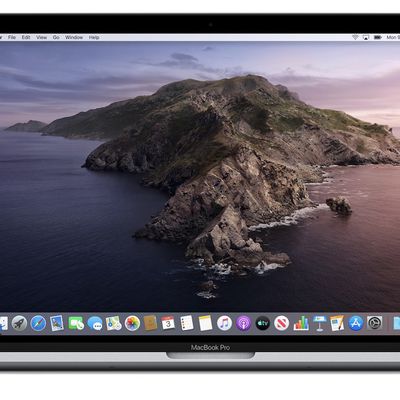 Apple today released macOS Catalina 10.15.4, the fourth update to the macOS Catalina operating system that was released in October. macOS Catalina 10.15.4 comes a couple of months after the release of macOS Catalina 10.15.3. macOS Catalina 10.15.4 can be downloaded from the Mac App Store for free using the Update feature in the System Preferences app. The macOS Catalina 10.15.4 update...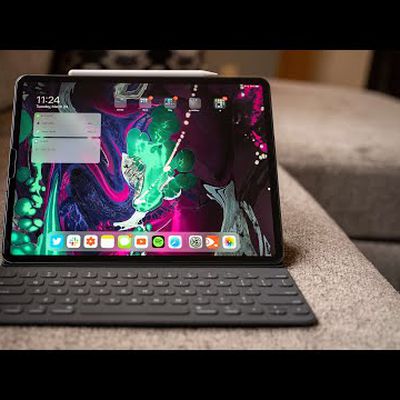 Apple last week introduced new 11 and 12.9-inch iPad Pro models, which are set to arrive in the hands of customers starting this week. Apple introduced a nifty new Magic Keyboard with trackpad alongside the new iPad Pro models that's coming in May, but it also debuted a new Smart Keyboard Folio, which is available now. We picked up the Smart Keyboard Folio for the designed for the 2020 iPad...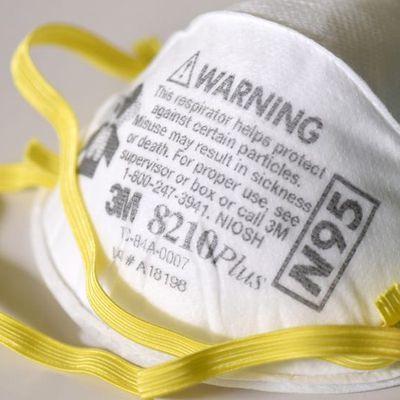 Apple over the weekend announced plans to donate millions of N95 masks to hospitals in the United States and Europe, and according to Apple CEO Tim Cook, Apple has been able to source more than 10 million N95 masks in the U.S. and millions more in Europe. Apple CEO Tim Cook said on Saturday that Apple was aiming to donate supplies to healthcare providers fighting COVID-19, and clarified...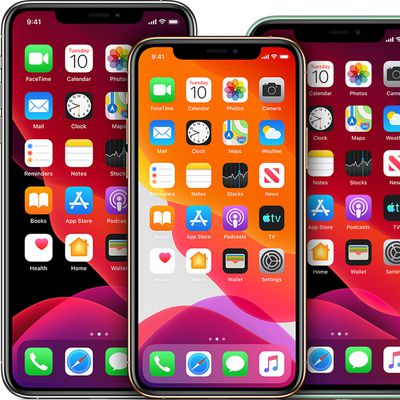 Apple is preparing to delay the launch of the 2020 iPhones expected to be equipped with 5G technology, according to sources with knowledge of Apple's plans that spoke to Japanese news site Nikkei. Apple has reportedly held internal discussions about the possibility of delaying the launch "by months" over fears of how well iPhones would sell in the current situation, and supply chain sources...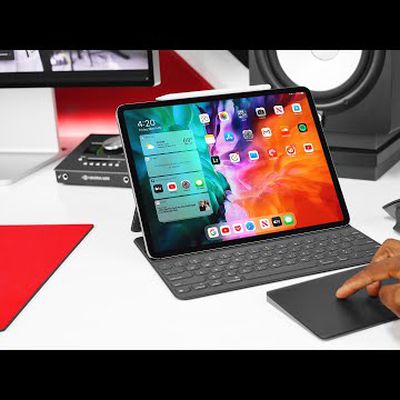 Apple last week introduced new iPad Pro models with an similar performing A12Z Bionic chip, an Ultra Wide camera for 0.5x zoom, and a LiDAR Scanner for enhanced augmented reality. The new iPad Pro models will begin arriving to customers and go on sale at select stores starting tomorrow, and ahead of time, the first unboxing videos have surfaced. The new iPad Pro models will be compatible with A...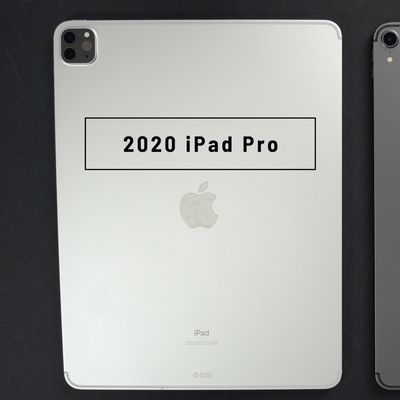 Apple last week announced new 11 and 12.9-inch iPad Pro models, and as of today, the new iPads are arriving to customers. We picked up one of the new 12.9-inch models and checked it out to see just what's new and whether it's worth buying. Subscribe to the MacRumors YouTube channel for more videos. When it comes to design, the new iPad Pro models are identical to the 2018 iPad Pro models, but ...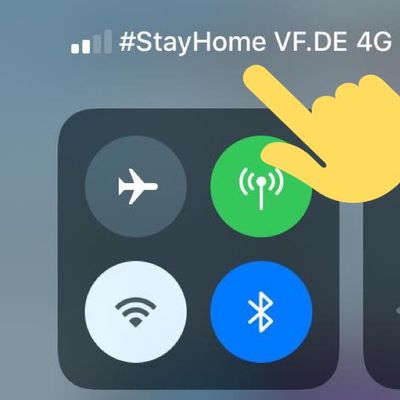 iPhone users in several countries who disconnect from WiFi on their devices will see a "Stay Home" message at the top of the Control Center where cellular network information is displayed. Image via Matt Navarra According to reports on Twitter, the status bar messages are showing up in countries that include Germany, Belgium, United Arab Emirates, Peru, Turkey, India, Luxembourg, Romania,...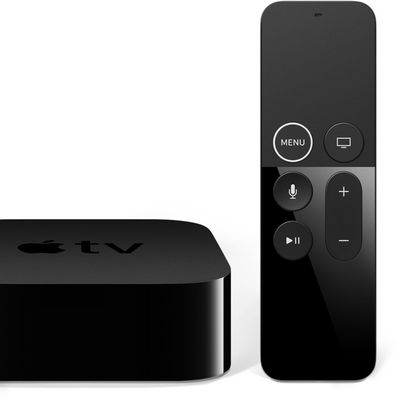 Apple today released tvOS 13.4, the third major update to the tvOS operating system that runs on the fourth and fifth-generation Apple TV models. tvOS 13.4 comes a couple of months after the release of tvOS 13.3.1. tvOS 13.4, a free update, can be downloaded over the air through the Settings app on the Apple TV by going to System > Software Update. Apple TV owners who have automatic software ...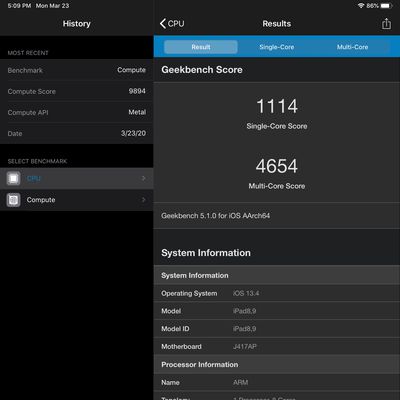 One of the new 2020 iPad Pro models equipped with an A12Z chip arrived early to a Reddit user, who did some benchmarking tests to see how it performs. In a Geekbench 5 test, the 11-inch 2020 iPad Pro earned a single-core score of 1114 and a multi-core score of 4654, which is close to the Geekbench scores of the 11-inch iPad Pro from 2018. The 11-inch iPad Pro has an aggregate single-core G...