iFixit Gives Us a Peek Inside iPhone XR With New Teardown
Apple's new lower-cost flagship smartphone, the iPhone XR, launched today, and iFixit picked up one of the new devices to take it apart for one of the site's traditional teardowns that are designed to give us a peek inside Apple hardware.
An x-ray provided by Creative Electron offers a look inside the fully assembled iPhone, showing where each component is located.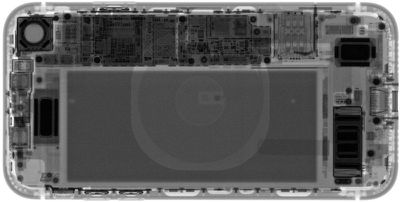 Opening up the iPhone XR is similar to opening up the iPhone X, with Apple using its standard pentalobe screws that can be bypassed with iFixit tools. iFixit says that surprisingly, the screws don't match the color of the iPhone XR, and compared to the iPhone XS, the SIM slot is lower.
In fact, the SIM tray in the iPhone XR is modular, which is a first for an iPhone. iFixit says that this will allow for faster swapping of a dead SIM reader and a reduction in cost when replacing the logic board.
iFixit says that it's not entirely clear where the iPhone XS got its extra IP-68 water resistance from, given the fact that opening the XR and the XS is similar.


The internals of the iPhone XR look like a cross between an iPhone 8 and an iPhone X, according to iFixit, with a rectangular battery and a rectangular logic board.
The iPhone XR has an 11.16 Wh battery, larger than the 10.13 Wh battery in the iPhone XS, but smaller than the 12.08 Wh battery in the iPhone XS Max. Despite the smaller battery, the iPhone XR gets the best battery life out of Apple's three new iPhones. There's an included Taptic Engine, which provides the Haptic Touch feedback that's available in place of 3D Touch, and a single-lens rear camera module.
The TrueDepth camera system is, unsurprisingly, identical to the TrueDepth camera system in the iPhone X and XS.
The XR is equipped with an LCD that's 0.3 inches larger across than the AMOLED display in the iPhone XS, and it's also thicker and heavier because it requires a backlight. According to iFixit, the larger display is the reason why the Lightning connector is off-axis.
Like the iPhone XS and XS Max, the iPhone XR features a copper wireless charging coil, which should allow for faster wireless charging speeds due to less heat produced.


iFixit gave the iPhone XR an overall repairability score of six. A broken display can easily be replaced with minimal hardware removal, says the site, but Pentalobe screws and waterproofing complicate things.