Kuo: iPhone XR Pre-Order Demand Over First Weekend Exceeded That of iPhone 8 and iPhone 8 Plus
iPhone XR pre-order demand in the first three days of the device's availability was "better than that" of the iPhone 8 and iPhone 8 Plus during the same period last year, according to Apple analyst Ming-Chi Kuo.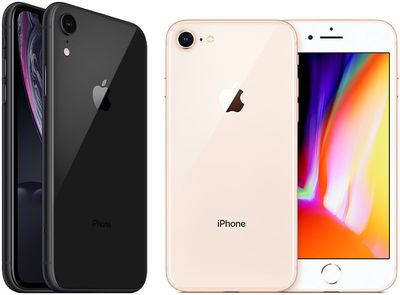 In a research note obtained by MacRumors, Kuo said that although pre-order demand immediately after launch has been lower for the iPhone XR versus the flagship iPhone XS models, overall iPhone XR shipment momentum is "more stable" because it will drive more customers to upgrade than the iPhone 8 series over time.


Kuo added that iPhone XR shipping estimates on Apple.com (many models remain available for launch day delivery on Friday) do not indicate exact demand, as the type of customers interested in the device are more general users, with many ordering through carriers to take advantage of promotions.
An excerpt from Kuo's research note with TF International Securities:
We are not surprised that XR's initial delivery times are shorter than those of the iPhone XS series after pre-order open given that XS and XR have different target customers. The former's target customers are Apple fans, who snap up new models rapidly after the pre-order open. The latter's are general users who are used to operating iOS with characteristics including favoring the Apple brand, limited budget, or no urgent replacement demand.
Some other analysts had expressed concerns that the iPhone XR's strong availability implied weak sales of the $749 handset.
Kuo already predicted that iPhone XR demand would be higher than that for the iPhone 8 series last year in a research note shared last week. He also increased his iPhone XR shipment forecast to 36 to 38 million units in the fourth quarter of 2018, up 10 percent from his original estimate of 33 to 35 million units.