Bypass Flaw in Newly Released macOS Mojave Update Lets Hackers Access Protected Files
Researcher Patrick Wardle, who has uncovered many security flaws in Apple's macOS operating system, today shared some details on a new vulnerability that he's found in the newly released macOS Mojave update.
As outlined by BleepingComputer, Wardle discovered that he was able to access Contacts data from the address book using an unprivileged app, as demonstrated in the video below.
According to Wardle, the vulnerability is a result of the way that Apple implemented new macOS privacy protections in the Mojave update.
"I found a trivial, albeit 100% reliable flaw in their implementation," he told us, adding that it allows a malicious or untrusted app to bypass the new security mechanism and access the sensitive details without authorization.
The bypass does not work with all of the new privacy protection features in macOS Mojave, and hardware-based components, such as the webcam, are not affected. Full details on the vulnerability are not available yet, as Wardle plans to share technical details in November.
In the macOS Mojave update, Apple made a change that requires explicit user consent for apps to access location data, camera, contacts, calendars, reminders, messages history, Safari data, mail databases, and other sensitive data, which should prevent the vulnerability that Wardle demonstrates.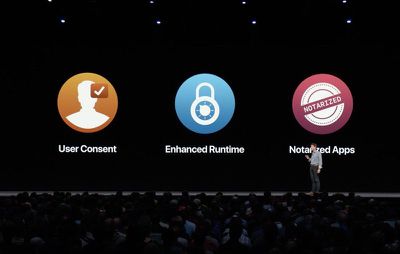 Apple will undoubtedly address the security flaw discovered by Wardle in an upcoming update to macOS Mojave.