Everything Apple Didn't Announce at Today's Event
Today's "Gather Round" Apple event focused on just the iPhone and the Apple Watch, with Apple introducing the iPhone XS, the iPhone XS Max, and the iPhone XR, along with updated Apple Watch Series 4 models.
There was no sign of the iPad Pro, AirPower, or new Macs, and because we know these products are in the works, no mention at the September event essentially confirms that an October event is in the works. In past years, when there have been new fall Macs and iPads on the horizon, Apple has held an iPhone event and then a separate October event, which is likely to be the plan again this year.
Below, we've listed everything rumored to be on the horizon that was not included in today's event.

iPad Pro
Apple is said to be working on updated iPad Pro models that adopt an iPhone X-style design with slimmer bezels and no Home button, with the iPads instead set to gain a TrueDepth Camera System that will allow Face ID to be used for biometric authentication purposes.
While the iPhone XS includes a notch for the TrueDepth Camera, leaked iPad Pro designs in the iOS 12 beta suggest the iPad Pro models will not have a notch, instead retaining slim top and bottom bezels. Apple is also not planning to use an OLED display for the iPad at this time due to cost and production issues.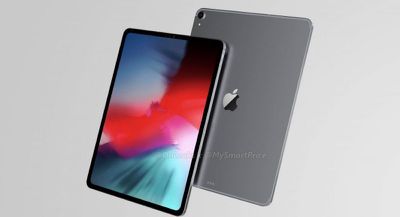 Renderings of 12.9-inch iPad Pro based on alleged CAD drawings


Rumors suggest the new iPad Pro models will be available in screen sizes that are approximately 11 and 12.9 inches, with Apple using chamfered edges that are similar in design to the iPhone SE. The antenna lines on the device may also be located at the top and bottom, similar to the iPhone 7.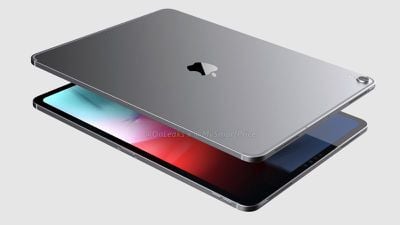 Renderings of 12.9-inch iPad Pro based on alleged CAD drawings


Renders based on leaked CAD drawings suggest the iPad Pro has a relocated Smart Connector that's been moved from the side of the device to the back of the device, but how this would functionally work remains in question, so it's not clear if the information is accurate.
We've also heard that the new iPad Pro models will not feature a headphone jack, with Apple opting to do away with the port as it did in the iPhone lineup beginning with the iPhone 7.

Mac mini
Apple is said to be working on a refreshed version of the Mac mini that's focused on pro users. The upgraded device will include new storage and processor options, and because of its pro focus, it could be more expensive than previous Mac mini products.
There's not a lot of additional information available on the Mac mini, but a previous rumor suggested the higher-end version "won't be so mini anymore" hinting at least one configuration with a larger size to accommodate higher-end components.


Given that this is going to be a pro-focused machine, it's not clear what chips it will adopt, but Intel this year has announced 8th-generation processors appropriate for both desktop and notebook machines. Past Mac mini models have used the same chips as the 13-inch MacBook Pro, but Apple may be planning to opt for more powerful chips for a pro Mac mini model.

Low-Cost MacBook Air
Apple has a 13-inch MacBook Air replacement in the works, which has been the subject of rumors for more than a year now. It's been unclear whether Apple plans to position the machine in the MacBook Air family or the 12-inch MacBook family, but some concrete details about the upcoming notebook can be gleaned from everything we've heard.
Positioned as an entry-level low-cost machine in Apple's product lineup, the notebook will be 13 inches in size and it will feature a Retina display. It is said to be similar in design to the current 13-inch MacBook Air, but with slimmer bezels.


It's not entirely clear how Apple will distinguish this machine from the 12-inch MacBook if it's going to offer a Retina display, but if the design is similar to the current MacBook Air, the 12-inch MacBook will still be Apple's lightest machine, justifying its higher price tag.
Various pricing rumors have suggested that it could be available for anywhere from $799 to $1,200, but the most reliable source, Bloomberg, believes it will cost under $1,000.
Whiskey Lake chips appropriate for a MacBook Air-like machine were announced by Intel in August, and so Apple could potentially be planning to use these chips in the device.

12-Inch MacBook
Regardless of whether the rumored lower-cost 13-inch notebook is a MacBook Air or a MacBook, Apple is likely still planning to maintain the 12-inch MacBook lineup, though reliable Apple analyst Ming-Chi Kuo recently confusingly said that the 13-inch machine could "replace the position" of the current 12-inch MacBook, and it's not entirely clear what that means.
Upgraded 12-inch MacBooks will likely feature Intel's 8th-generation Amber Lake Y-series processors, announced in August. These chips bring processor and battery improvements, so new MacBooks could offer both faster performance and longer battery life.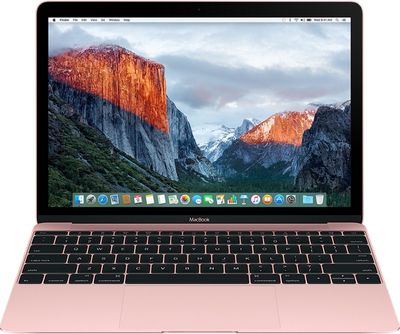 Aside from upgraded Intel chips, there's been little information on what else Apple might add to a refreshed MacBook lineup.

iMacs
We haven't heard any iMac rumors in recent months, but Apple refreshes its iMac lineup on a regular basis, so an upgrade may be in the works.


If iMacs are refreshed in 2018, new machines could feature upgraded 8th-generation Intel processors, improved GPUs, and perhaps the adoption of the T2 chip that was introduced in the iMac Pro and has since been added to the MacBook Pro.

AirPower
It's not clear what's going on with the AirPower, the accessory that's meant to charge the iPhone, Apple Watch, and AirPods all at once. It was introduced in September 2017, and since then, Apple has made no mention of it.
AirPower was not included in today's event, and in fact, after the event, Apple basically removed all mentions of the AirPower from its website.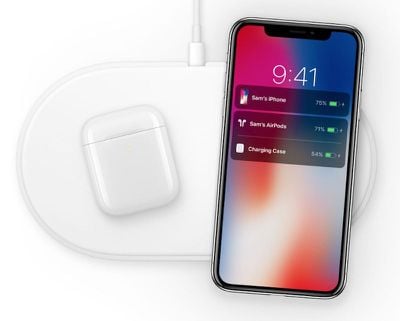 The one AirPower mention is limited to the AirPods page, where an optional wireless AirPods charging case is listed as "currently unavailable." The AirPower doesn't appear to be listed anywhere else.
Apple said the AirPower would debut at some point in 2018, so we could still see it in October, November, or December.