The iPhone XS, XS Max, and iPhone XR are the first iPhones to support T-Mobile's 600 MHz LTE spectrum (aka Band 71), according to T-Mobile CEO John Legere.
Band 71 is listed as a supported option on the Tech Specs pages for both the iPhone XS and the iPhone XR. Apple additionally says its new devices support the most LTE bands ever in an iPhone.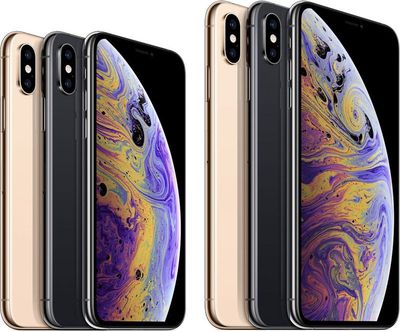 T-Mobile purchased the 600 MHz spectrum in an FCC auction in April 2017 and shortly after announced plans to use the spectrum to improve its network in rural America.
By the time T-Mobile announced its plans for the rollout of the 600 MHz spectrum, the hardware for the iPhone X, iPhone 8, and 8 Plus was already secured, giving Apple no time to build in support.
T-Mobile in August 2017 activated the first 600 MHz site in Cheyenne, Wyoming, and has since expanded it to 1,254 cities across 36 states, including Puerto Rico, which means many T-Mobile customers who purchase the iPhone XS, XS Max, or XR will benefit from the improved coverage.


According to T-Mobile, the 600 MHz spectrum adds increased building penetration and covers greater distances. When used in metro areas, it improves in-building coverage, and in rural areas, it improves the company's LTE footprint.
Of course we're going to carry the new iPhones!! BEST PART?! They are the first iPhones ever to INCLUDE our 600MHz Extended Range LTE!! That means your new #iPhone will have the best coverage and network experience of any @TMobile iPhone, EVER! #AppleEvent — John Legere (@JohnLegere) September 12, 2018
Other smartphones that offer 600 MHz support include the LG G7 Thin Q, the Samsung Galaxy S9, and the Samsung Galaxy Note 9.