Plex today announced on its forums that it is planning to shut down the Plex Cloud service as of November 30, 2018.
Plex introduced the Plex Cloud option back in the fall of 2016, providing Plex users with a way to store their media in the cloud to make it accessible from anywhere without the need for a local server.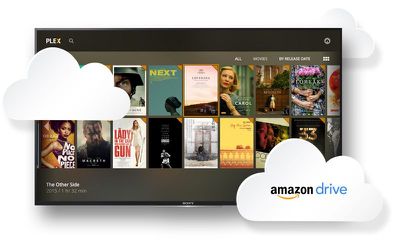 Since its launch, Plex Cloud has suffered from issues, which led Plex to stop allowing new Plex Cloud servers in February to address performance, quality, and user experience problems.
According to Plex, it has not been able to solve its Plex Cloud problems in a cost effective manner.
We hold ourselves to a high standard, and unfortunately, after a lot of investigation and thought, we haven't found a solution capable of delivering a truly first class Plex experience to Plex Cloud users at a reasonable cost.
Starting on November 30, 2018, Plex Cloud users will no longer be able to access their Plex Cloud servers. Plex Cloud worked through a connection to services like Dropbox, Google Drive, and OneDrive, so all content will remain available to users through those services. Plex also plans to unlink all third-party cloud storage services from Plex Cloud on November 30.
With the discontinuation of Plex Cloud, Plex media content will be accessible only through local libraries, with the company recommending that people store former cloud content on a NAS. Plex says that the end of Plex Cloud will allow it to focus on improving core functionality and adding new features and content.