Apple Will Soon Let Hardware Developers Make MFi-Certified USB-C to Lightning Cables
Apple will soon allow hardware developers to manufacture Made for iPhone (MFi) certified USB-C to Lightning cables, reports Japanese site Mac Otakara. Apple is said to have recently informed developers who participate in the MFi program about the change.
Right now, there are no Apple-approved USB-C to Lightning cables available for purchase, which means customers who want a USB-C to Lightning cable must purchase one directly from Apple for $19. With the new MFi update, third-party hardware manufacturers will be able to create USB-C to Lightning cables.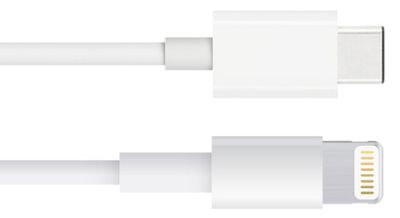 These cables are necessary for fast charging the iPhone X, iPhone 8, iPhone 8 Plus, and Apple's upcoming 2018 iPhones when paired with an 18W+ power adapter.
Rumors have suggested that Apple is planning to ship its 2018 iPhones with an upgraded power adapter and a USB-C to Lightning cable, enabling fast charging right out of the box with no need to make an additional purchase.
The approval of Made for iPhone USB-C to Lightning cables indicates that this rumor could be true, with Apple and third-party manufacturers starting to make a shift from standard USB-A Lightning cables to the new fast charge compatible USB-C version.
According to Mac Otakara, developers who want to manufacture a Lightning to USB-C cable will need to use a new C94 Lightning connector provided by Apple, which offers a maximum of 15W of charging with a non-fast charging compatible power adapter and 18W with a compatible power adapter.
Apple has also upgraded its other Lightning connectors, charging about 50 cents more for the new technology.
Apple plans to move C48 Lightning connector to C89 Lightning connector, C68 Lightning connector to C78 Lightning connector, ​​C12 Lightning connector to C79 Lightning connector, the price will also be about $ 0.5 higher.
Mac Otakara expects the first third-party USB-C to Lightning cables to start appearing in mid-2019.