Amazon Joins Apple as World's Second Trillion Dollar U.S. Company
Amazon has officially become the world's second trillion dollar publicly traded U.S. company, in terms of market cap, which is simply the company's number of outstanding shares multiplied by its stock price.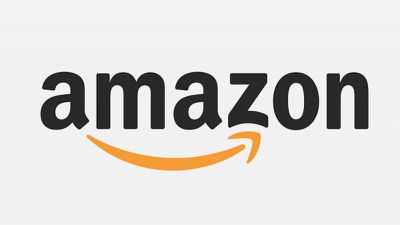 Amazon shares briefly crossed the $2,050.27 mark in intraday trading today, giving the online retail giant a market cap of slightly over $1,000,000,000,000, based on its latest total of 487,741,189 outstanding shares. The milestone was fueled by a roughly one percent increase in Amazon's stock price today.
Apple beat Amazon in the race to a trillion dollar valuation when its stock price crossed $207.05 on August 2. After those two companies, tech rivals Microsoft and Google are closest in line, with market caps around $850 billion and $840 billion respectively as of mid-day trading on Tuesday.
Amazon shares have more than tripled in the past three years, as the company expands upon its dominant position in online and physical retail.
Amazon competes with Apple in a number of areas, with its digital assistant Alexa rivaling Siri and its Prime Music service rivaling Apple Music. Apple is also expected to launch a Netflix-like streaming video service next year, with dozens of original series, that competes with Amazon Prime Video.