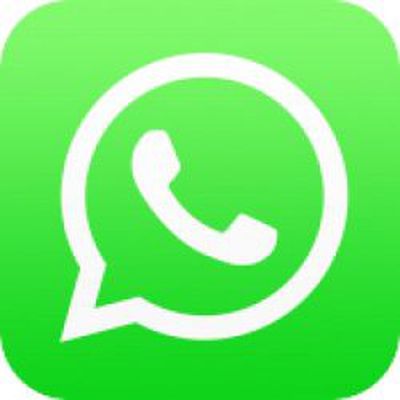 WhatsApp received an update overnight that suggests media previews will soon be coming to the app's iOS message notifications for the first time.
Currently in WhatsApp iOS notifications, images included in messages are replaced by a camera emoji, requiring the user to open WhatsApp to see the media. Likewise, GIF messages are represented in notifications by the space invader emoji.
However, WABetaInfo reports that WhatsApp version 2.18.80 lays the groundwork for full media previews in iOS notifications. The upcoming notification extension feature is said to support images as well as GIFs.

To view the media preview, users will need to use the Peek and Pop gestures or swipe down on the notification in Notification Center. Users should also be able to download the media directly from the notification if they have disabled WhatsApp's media auto-download option.
Aside from the notification feature that's still under development, the latest version of the app lets you use Siri to send messages to WhatApp groups.
WhatsApp is a free download for iPhone available from the App Store. [Direct Link]