Apple's Chinese iCloud operator has agreed a deal with state-owned China Telecom to transfer local customer data to the company's Tianyi cloud storage business, according to TechCrunch.
China Telecom reportedly announced the agreement in a WeChat post, saying that local Apple partner Guizhou-Cloud Big Data (GCBD) had migrated all Chinese iCloud customer data to Tianyi servers. Apple separately confirmed the change to TechCrunch.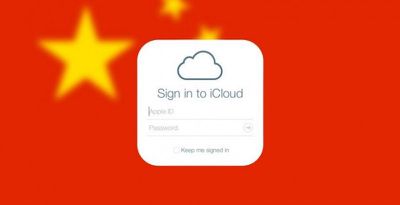 Back in January, Apple controversially announced that its iCloud services in mainland China would be overseen by GCBD, which was already known to have ties to the Chinese government. GCBD was brought on board to manage Apple's new $1 billion data center, which opened in the region last year.
Customer data stored on iCloud includes emails, text messages, and the encryption keys that protect it. Customers who did not want to use iCloud operated by GCBD were given the option to terminate their account or select a country other than China for their iCloud account.
Apple made the transfer to comply with the latest laws enacted in China regarding regulations on cloud services, requiring foreign firms to store data within the country. The move means Chinese government can use its own legal system to ask Apple for its users' iCloud data, whereas before the government had to go through the U.S. legal system.
Today's development is unlikely to quell the concerns of human rights and privacy advocates, who criticized Apple's original decision to rely on GCBD and questioned whether it will be able to maintain and protect its customers' privacy under the new Chinese laws.
At the time, Apple said, "While we advocated against iCloud being subject to these laws, we were ultimately unsuccessful." Nevertheless, Apple assured customers that no backdoors had been created into any of its systems, and that it retained control of the encryption keys. Whether the new GCBD-Telecom arrangement impinges on Apple's original assurances remains to be seen.
Note: Due to the political nature of the discussion regarding this topic, the discussion thread is located in our Politics, Religion, Social Issues forum. All forum members and site visitors are welcome to read and follow the thread, but posting is limited to forum members with at least 100 posts.