Just ahead of VidCon, a conference designed for video makers, Adobe this morning unveiled Project Rush, an all-in-one cross-device video editing app that it plans to launch later this year.
Project Rush, unlike Adobe's existing Premiere Pro video editing software, is designed to be easy to learn and easy to use, similar to Apple's iMovie video editing software.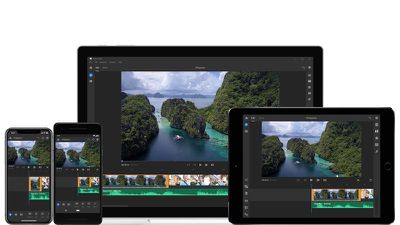 It will use technology from Premiere Pro and After Effects, but with simplified editing, color, audio, and tilting tools for a more intuitive user experience.
Adobe plans to make Project Rush available on both desktop machines and mobile devices, making video editing accessible no matter which device you happen to be using at the time.
With Project Rush, all of your editing projects will be synced to the cloud automatically, and it will also integrate with Adobe Stock and offer editable Motion Graphics templates for quick customization options.
Direct sharing tools with one-click publishing will let Project Rush content be uploaded right to YouTube and other social networks.
While Project Rush will launch later this year, Adobe is offering customers a chance to beta test the software. You can sign up for a chance to be a part of the beta on Adobe's Project Rush website.
Project Rush will be previewed at VidCon this week, with a product demo available on June 23 at 11:00 a.m. in Room 260.