tvOS 12 Wishlist: Features MacRumors Readers Want to See Added to the Apple TV in 2018
At the upcoming Worldwide Developers Conference, Apple will introduce new versions of iOS, macOS, tvOS, and watchOS, and for those latter two updates, we have no idea what to expect.
Historically, Apple hasn't introduced major changes in its tvOS updates, but the operating system is still new and there could be some larger scale changes in the works for 2018. We've asked MacRumors readers what they'd most like to see in tvOS 12, and this is what they had to say.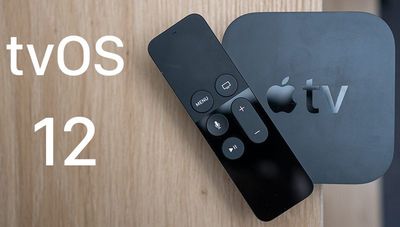 Atmos support - Apple promised to add Dolby Atmos support to the Apple TV, and has yet to do so. tvOS 12 would be the ideal time to do so, and it's certainly a feature many MacRumors readers want.
Audio passthrough - Along those same lines, MacRumors readers would also like to see support for digital audio passthrough.
Picture-in-picture - A classic feature on a lot of television sets, picture-in-picture mode is not supported on the Apple TV. MacRumors reader Bbednarz would like to see picture-in-picture added for watching multiple shows, watching a show while using an app, and more.
Safari - Apple isn't likely to add Safari to the Apple TV to allow for web browsing, but it's still a feature at least one MacRumors reader would like to see available as an option.
Open screensavers - The Apple TV can only display screensavers that are sourced from Apple, but it would be nice to be able to add non-Apple screensaver options if desired.
tvOS App Store access via computer - MacRumors reader HobeSoundDarryl has a long wishlist for tvOS 12, including a suggestion for an option to browse through tvOS apps on a Mac or PC to make it easier to discover tvOS apps.
iCloud playlists for movies and TV shows - You can create playlists for Apple Music, and Leon1988 would like to see that same functionality made available for television shows and movies on the Apple TV.
Multi-user support - Each Apple TV is limited to a single iCloud and iTunes account, but multi-user support, as suggested by MacRumors reader The 12th Man, would make it easier for different family members to have access to their favorite apps and channels and suggestions through the TV app without having to mix content.
What do you want to see added to the Apple TV with tvOS 12? Let us know in the comments, and make sure to check out the full tvOS 12 wishlist thread.